The following videos and steps will guide you on how to enable two-way audio for Reolink cameras via Reolink App.
Applies to: All Reolink cameras which support 2-way audio.
Note: Please make sure your phone's microphone and speaker can function properly before using the two-way audio of the camera.
For Android app:
For iOS app:
Step 1. Log in to your camera on Reolink App, go to Device Settings > Advanced, and enable Record Audio.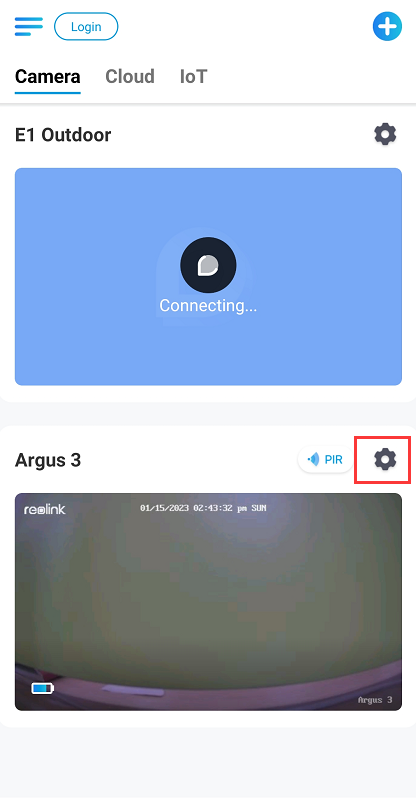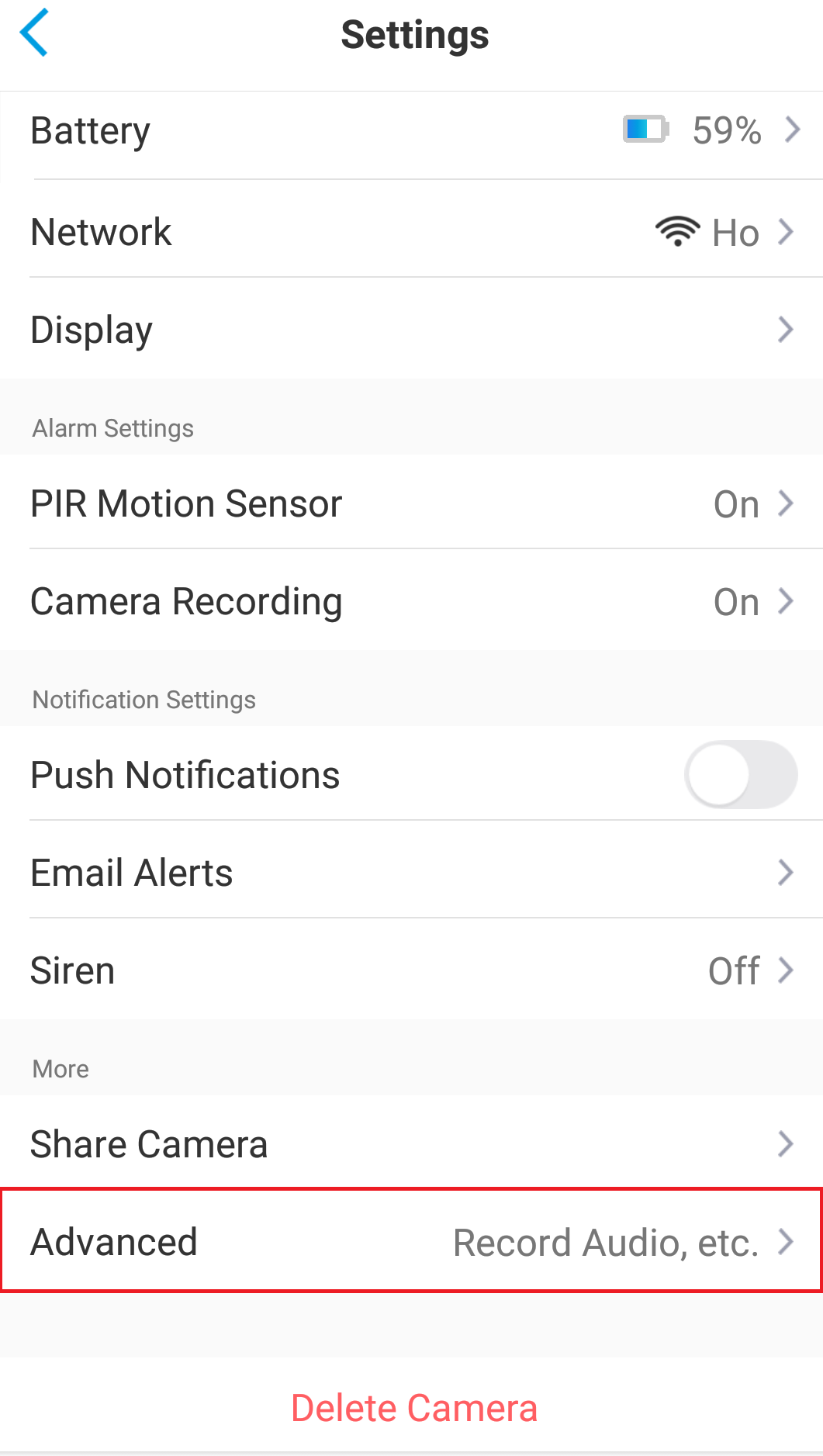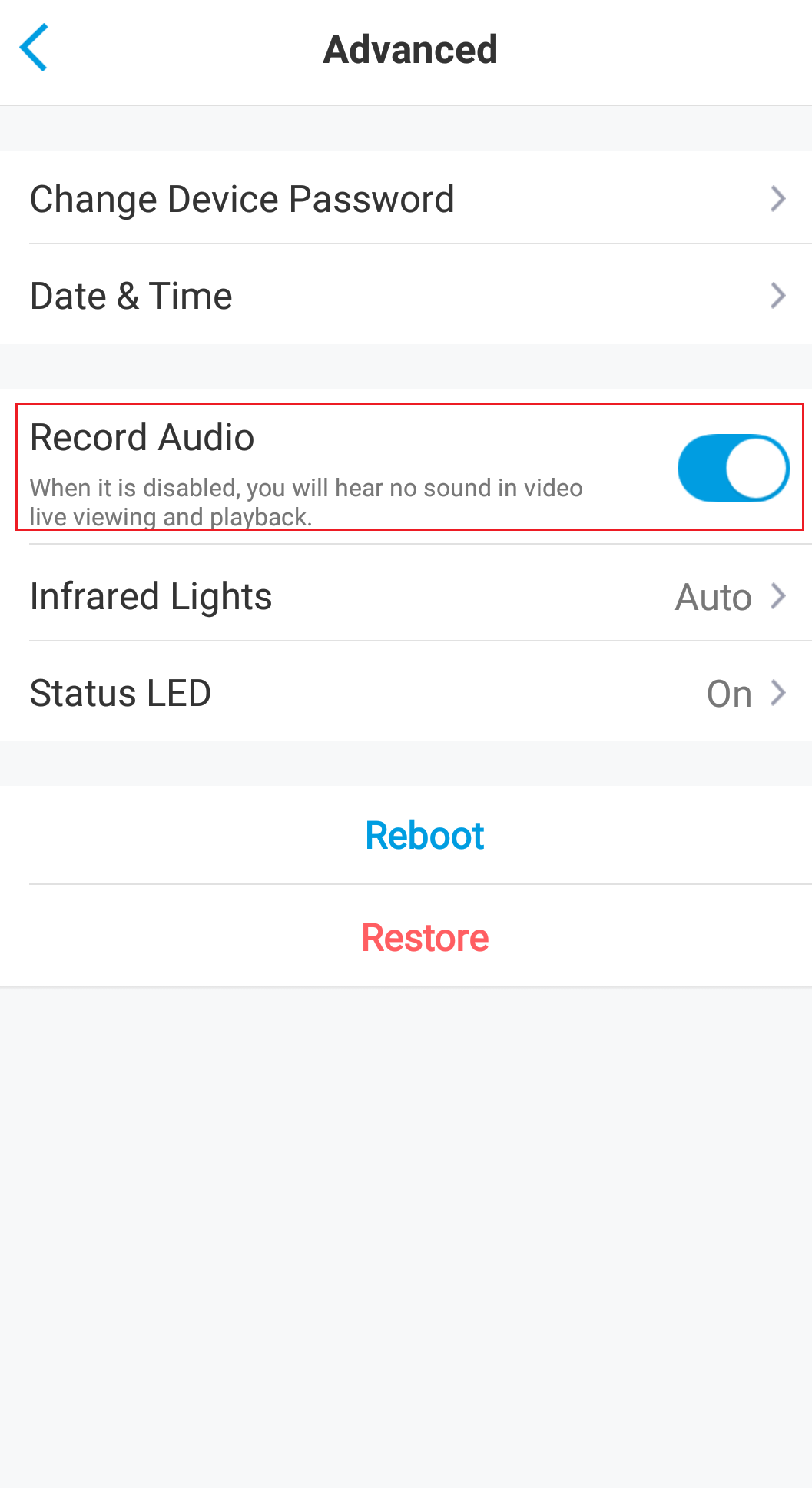 Step 2. Return to the camera live view interface. Tap the loudspeaker

icon to turn on the audio and tap the Talk

button to enter the 2-way audio interface.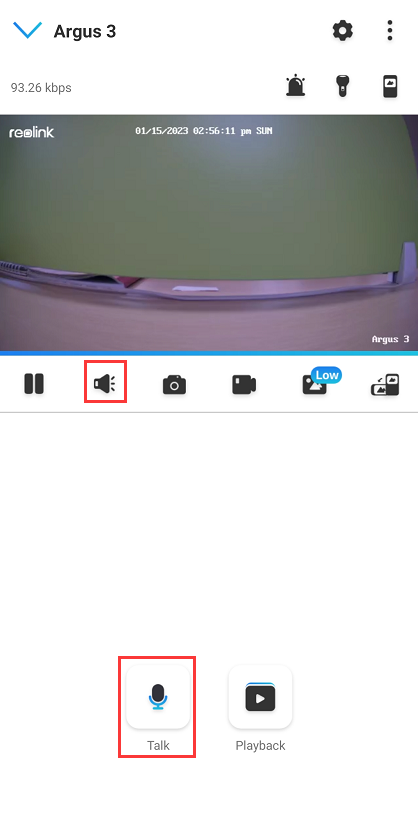 Step 3. Tap the microphone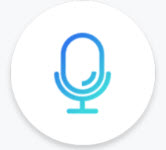 button to talk and tap the button again to turn it off.
To exit the 2-way audio page, tap the cross

 icon.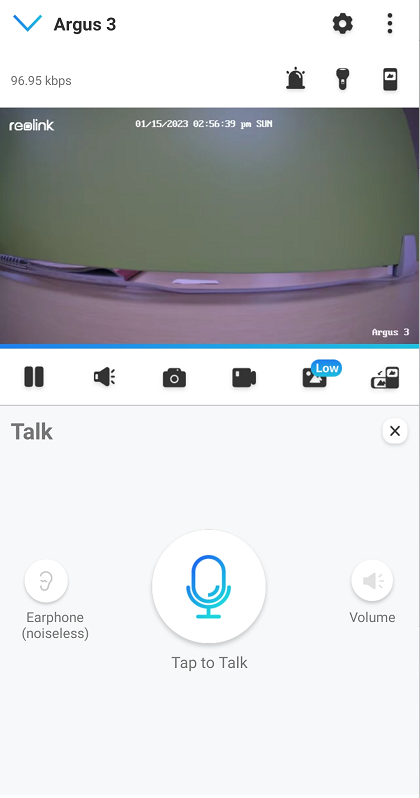 Note:
With the latest version of the Android app, you can adjust the
Volume
and enable the
Earphone

to reduce echo on the two-way audio interface.