Reolink PoE NVR supports email alert to notify you when motion is detected. This article will introduce how to set up an e-mail via Reolink PoE NVR with a monitor connected.
Applies to: RLN4-410 (hardware version H3MB17), RLN8-410 (hardware version H3MB02), RLN8-410-E, RLN16-410 (hardware version H3MB02/H3MB06)
Note: Before setting up e-mail alert for your Reolink PoE NVR, please make sure that the NVR is connected to the Internet.
Step 1. Right-click the live-view page and click Menu at the bottom to enter the menu. Then go to Network > Advanced > Email Settings.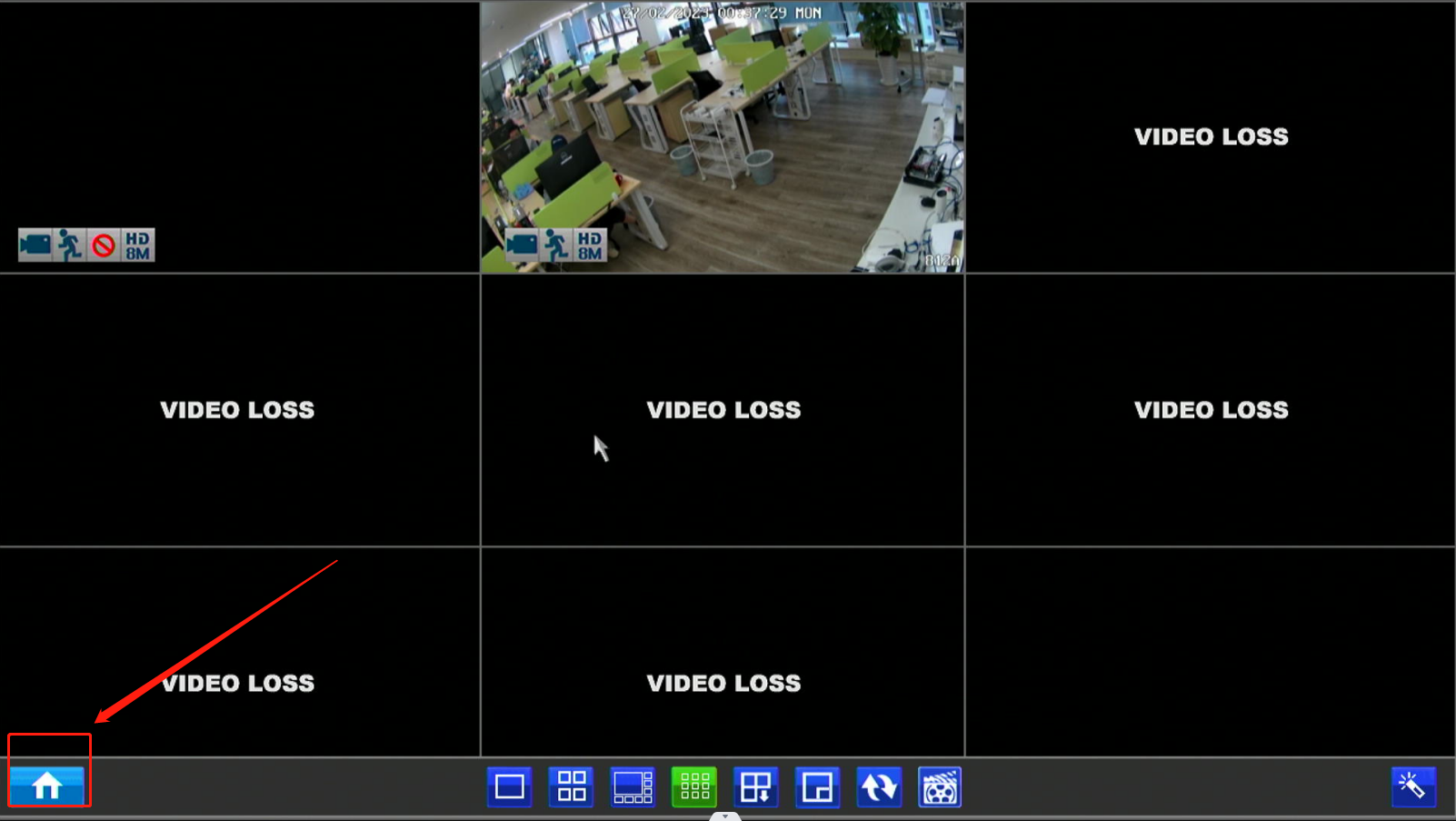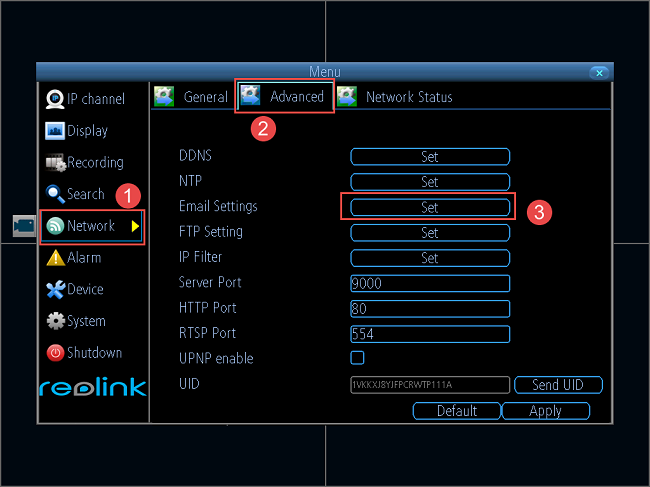 Step 2. Fill in the information required.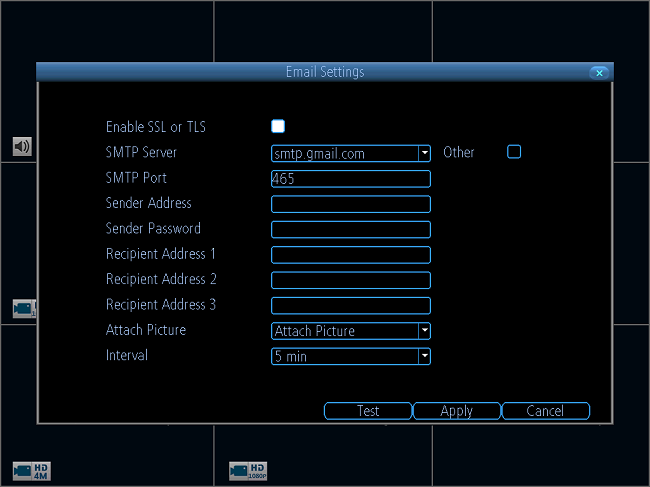 SMTP Server and STMP Port: The SMTP Server and the SMTP Port of the Sender Address.
Note: The SMTP Server and the SMTP Port may vary depending on your email service provider. If you are using Gmail as the Sender Email, you may leave the default SMTP Server (smtp.gmail.com) and default Port (465) unchanged. However, if you set other emails, such as Hotmail, and Yahoo Mail, as the Sender Email, you will need to input the corresponding SMTP server & SMTP port.
Sender Address: Input the address of the email that sends out motion alert emails.
Password: Input the password of the sender email.
Recipient Address: Input the address of the email that receives motion alert emails. The recipient's address can be the same as the sender's address.
Attachment: Select the content (pictures or videos) that will be attached to the motion-alert motion emails. You may select to disable it if you want notification only.
Interval: Once set, only one motion-alert email will be sent even if the alarm is triggered multiple times during a time interval.
Step 3. Click Test to verify whether the information you enter is correct.
You will see Send Email Succeed if the email is set up successfully. Click Apply to save the settings.
If you see Sent Email Fail, please refer to Reolink Camera Email Test Failed and Sent Email Fail to troubleshoot the issue.
Note: The NVR will send out email alerts based on the alarm detection schedule you set up, it does not support setting up email alert schedule separately.