If you want to change the user password for logging in to your Reolink PoE NVR, you can refer to the following steps.
Applies to: RLN4-410 (hardware version H3MB17), RLN8-410 (hardware version H3MB02), RLN8-410-E, RLN16-410 (hardware version H3MB02/H3MB06)
Here is a video for your reference.
Step 1. Go to  Menu > System > User page, then choose the user for which you would like to change the password and click Modify to create a new password.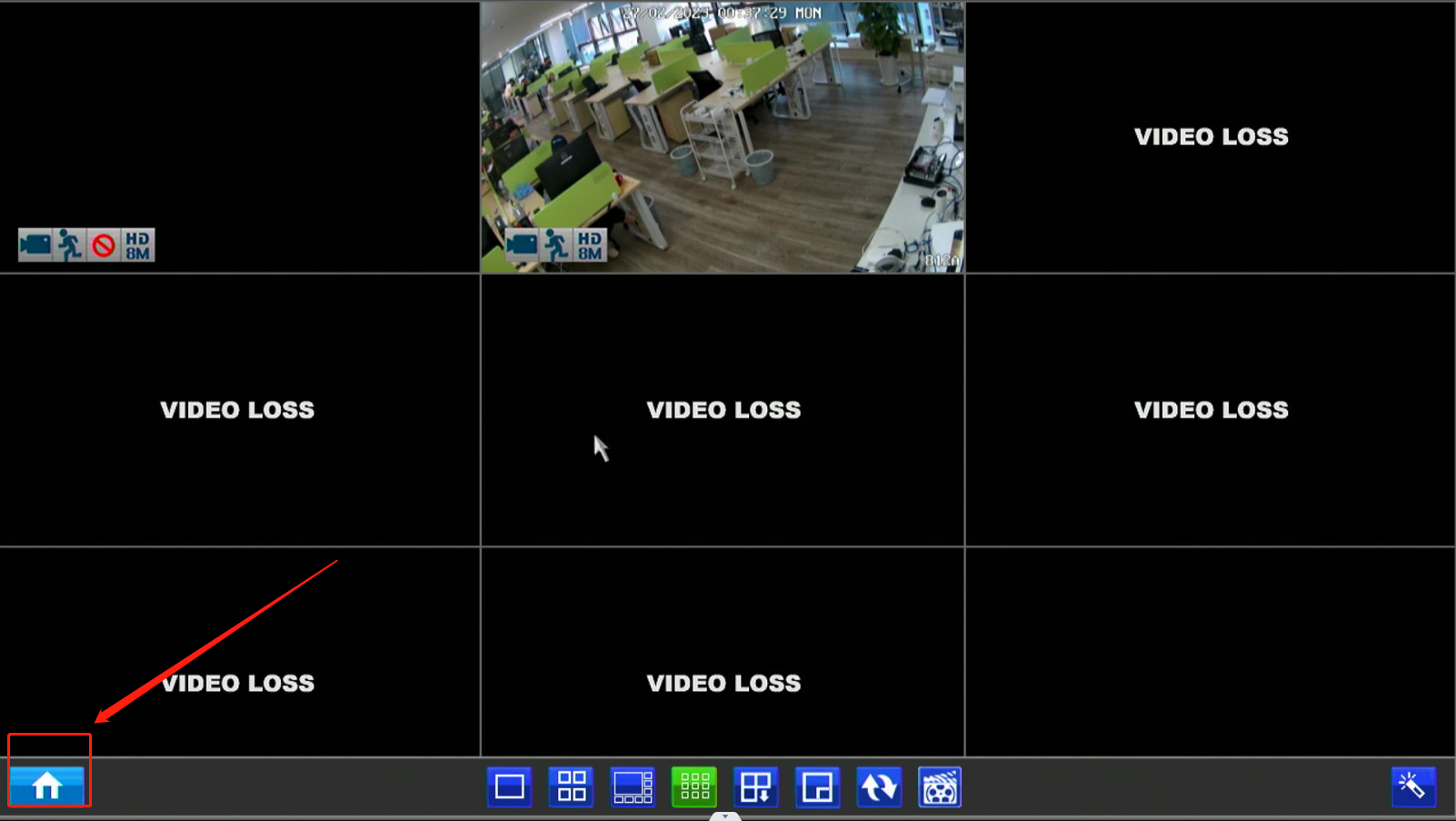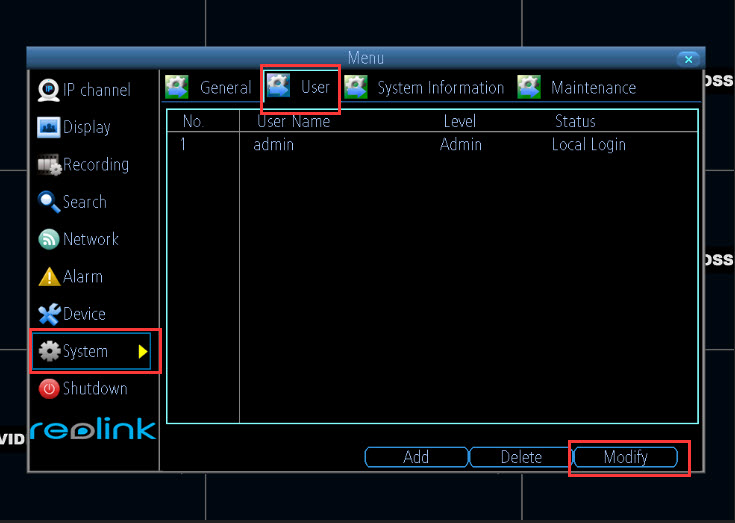 Step 2. Input the old and new password, confirm the new password, then tap on Apply to save the configurations.