After the initialization of your camera, you may want to switch the WiFi connection for your camera. Here is a detailed guide on how to change the WiFi connection for Reolink WiFi cameras via Reolink App. Please scroll down for a step-by-step tutorial.
Applies to: Reolink WiFi battery-powered cameras, Reolink WiFi cameras, Reolink Duo WiFi, Reolink Duo 2 WiFi, Reolink Duo Floodlight WiFi, Reolink TrackMix WiFi, and Reolink Video Doorbell WiFi.
Here is a video for your reference:
Step 1. Launch the Reolink App, log in to the camera, and enter the Device Settings > Network page. 
Note: Make sure your camera is online and accessible at this step.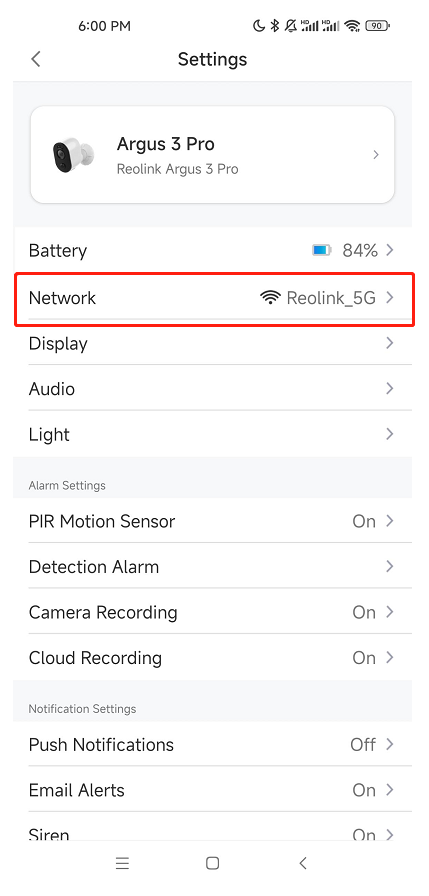 Step 2. Select a WiFi network, input the password, and tap Save.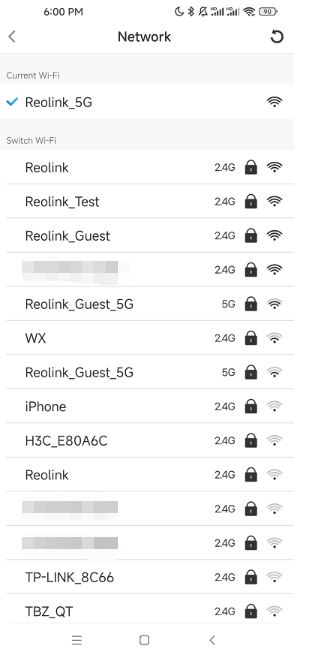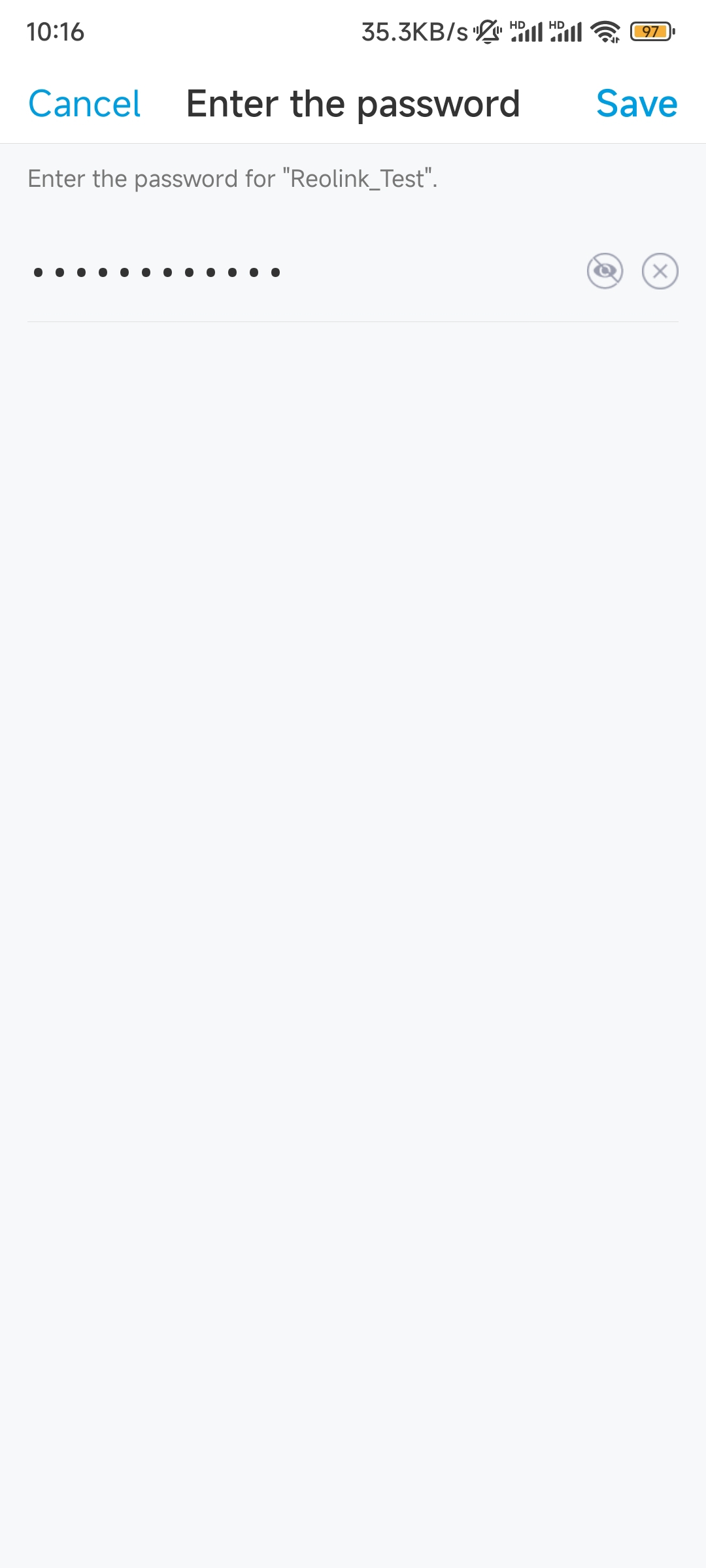 Step 3. The WiFi network for your camera has been successfully changed. If you've connected your camera with a network cable, you may remove it now.