If you want to backup recordings of Reolink cameras which are connected to Reolink PoE NVR, you can follow the steps below.
Applies to: Reolink PoE NVR with hardware version H3MB02/H3MB06.
Step 1. Insert a USB Flash Drive into the USB port of the NVR.
Step 2. Right-click on the Live View interface, and then click the menu button 

 to enter the main menu page.

Step 3. Enter the Search > Backup page. Choose the channels you want to backup recordings from, then select Video Type, Start Time, End Time and click the Backup button.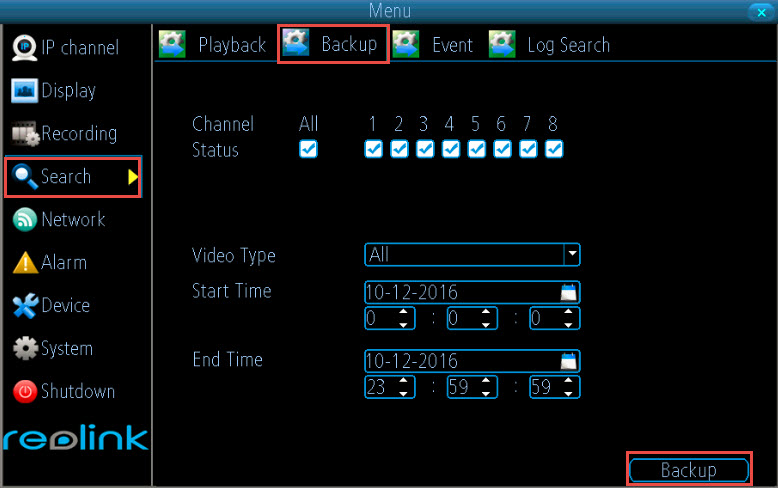 Video Type:
All: Search for all videos saved in the NVR.
Manual: Only search for the manual recordings.
Schedule: Search for all the videos recorded during the recording schedule time.
Motion: Only search for the motion detection recordings.
Step 4. Select the video clips you want to backup and click Next.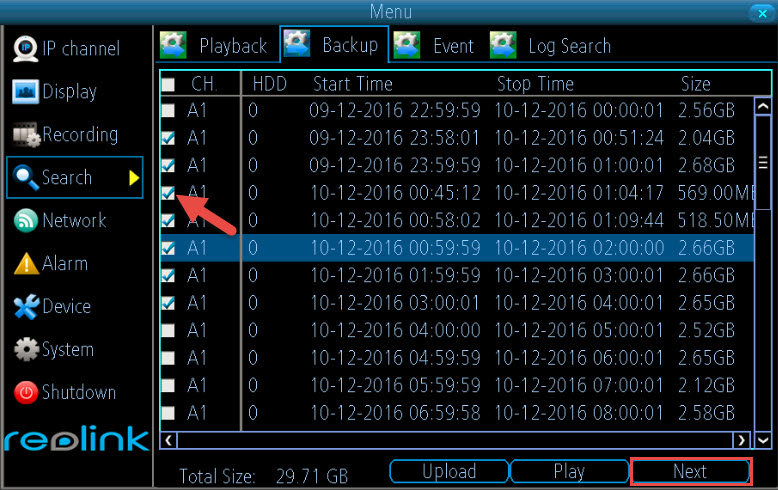 Step 5. Tap on the Start button to export the videos.
Note: If you want to export the MP4 format videos, please check MP4 Format File, or the files will be saved in H.264 format.