Here we will guide you to reset the password via Reolink App by the steps below. You may also refer to How to Change User Password via the Client (New Client) to change the login password on the PC Client.
Applies to: All Reolink NVRs and Cameras.
Here is a video for your reference:
For Reolink Cameras and NVRs:
Step 1. Launch Reolink App and log in to your camera.
Step 2. Go to Settings > Advanced > User Management, then choose the user you want to change the password for.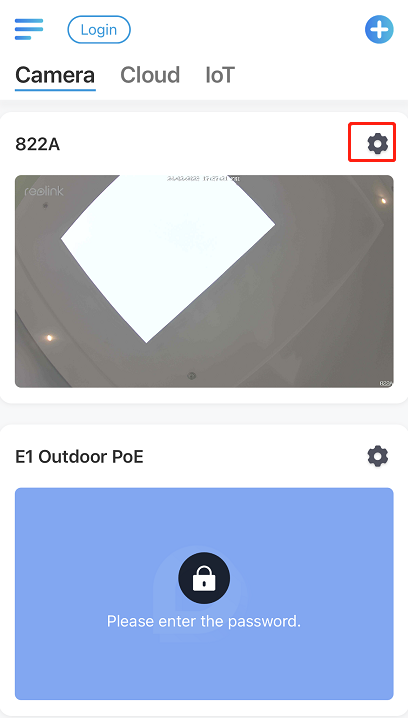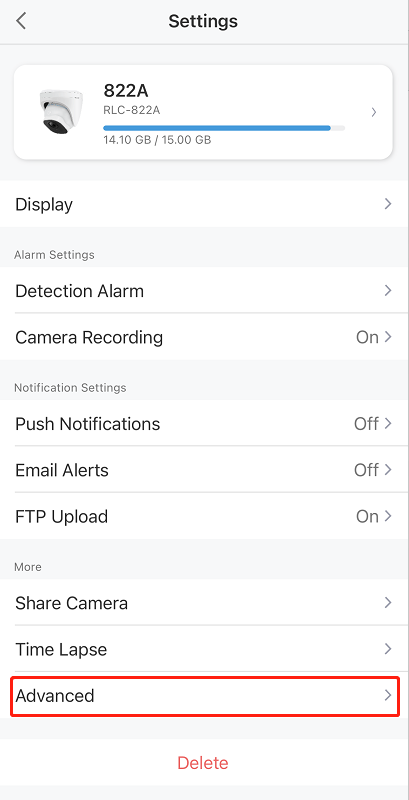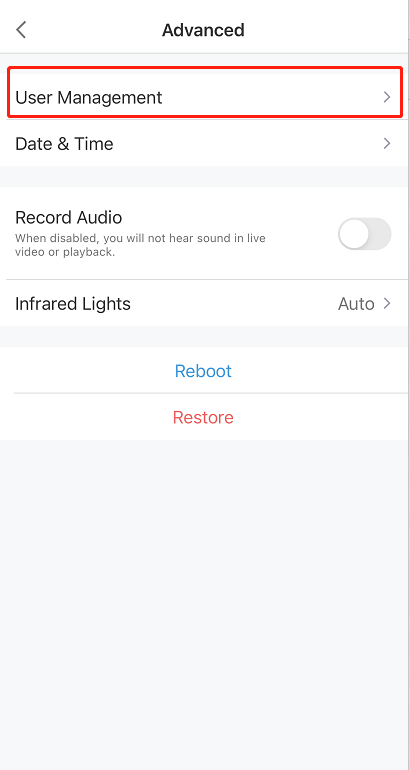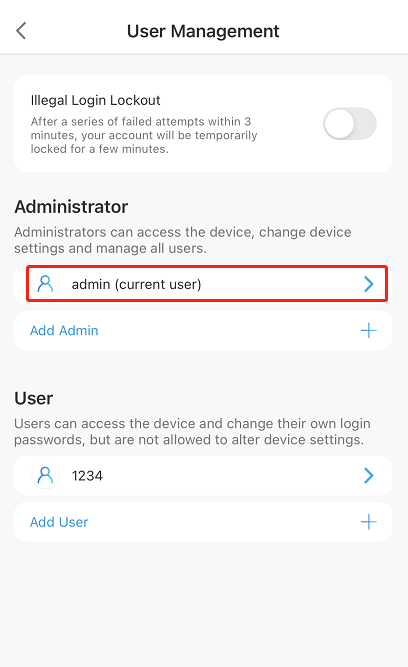 Step 3. Type in the old password and set a new one, confirm this password, then click Save to save the configuration.