You may follow the steps below to place an order on Reolink official website.
Note: All products purchased on Reolink official website will be offered a 2-year warranty. 
Step 1. Click to enter Reolink official website.
Step 2. Choose the models you like and add them to your shopping cart.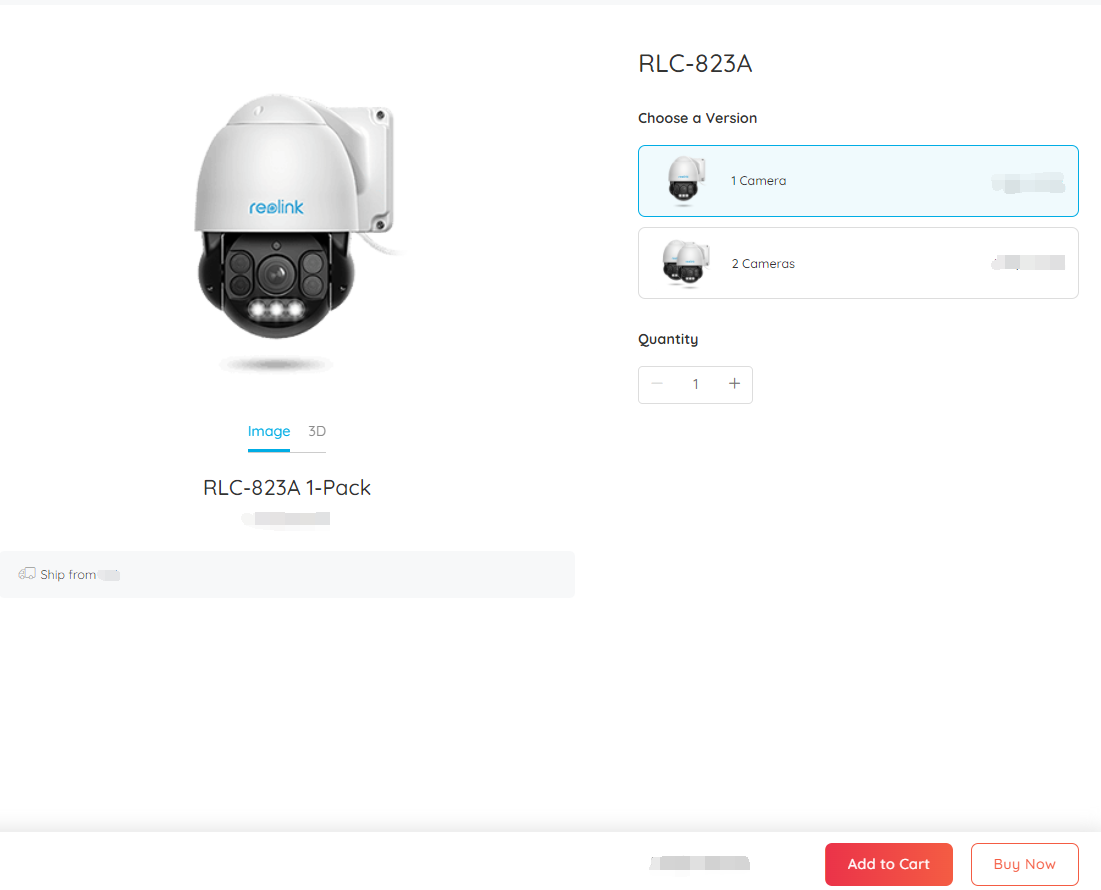 Step 3. Click Checkout button and fill out the Billing Details.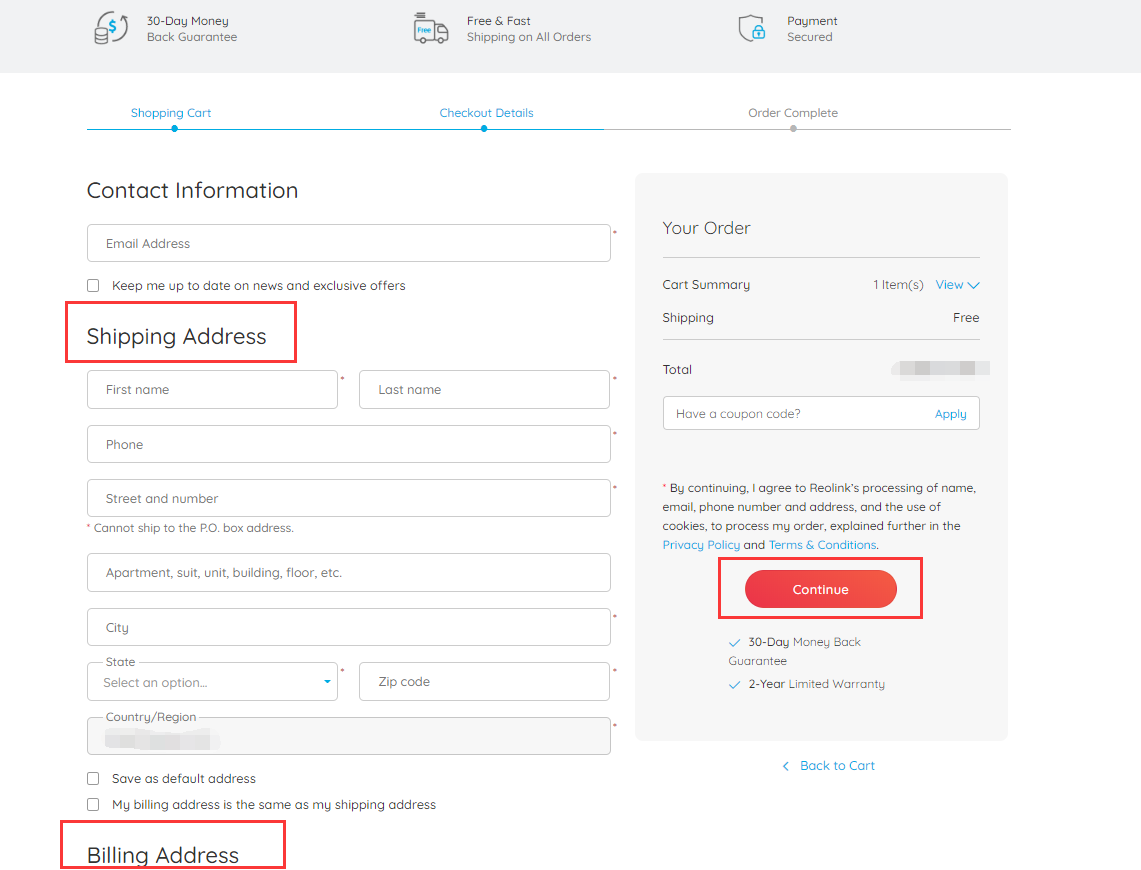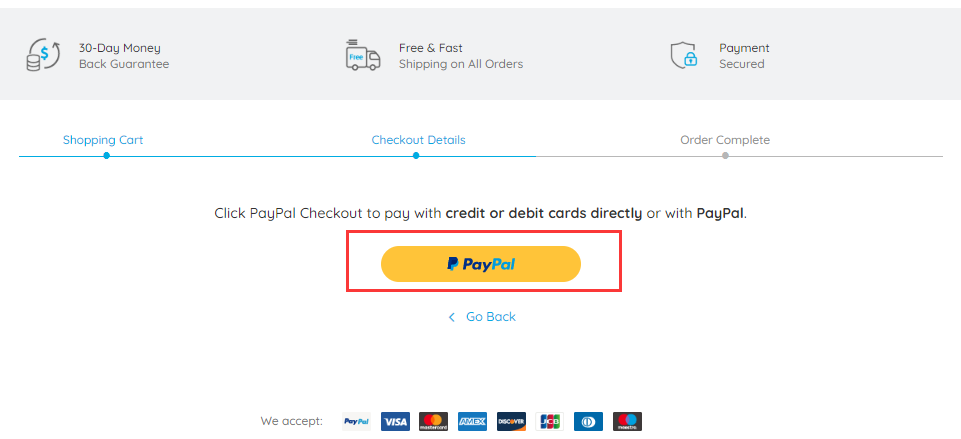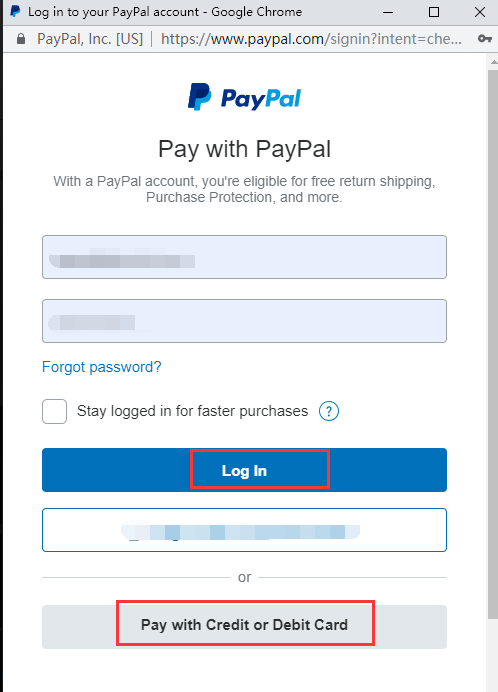 Note: Usually the shipping address is the same with billing address. You may also select to Ship to a Different Address and fill out the details accordingly. Please make sure that both addresses you enter are correct.
Step 4. If you have an Reolink account, please log in your account to save the order's information. If you don't have one and don't want to register one, please fill out the billing details and shipping address carefully.
Step 5. Choose the payment method and check I agree to Reolink's Privacy Policy and Terms & Conditions, then click Continue to place the order.
Step 6. Then you can pay the order . you choose Log in your PayPal account or choose Pay with Debit or Credit Card to pay the order.