Reolink supports PayPal & credit card payment and offers a 30-day money-back guarantee.
You may follow the steps below to pay for your order.
Step 1: Go to the product listing page, and add the products to your cart.
Step 2: Enter the checkout interface and fill in the necessary information. 
Please note: If you have a Reolink account, please log in to your account to save the order's information. If you place an order before logging into an account or registering an account, your order will not be added to your Reolink account.
If you don't have one and don't want to register one, please directly fill out the billing details and shipping address carefully.
Choose the payment method and check I agree to Reolink's Privacy Policy and Terms & Conditions, then click Continue to place the order.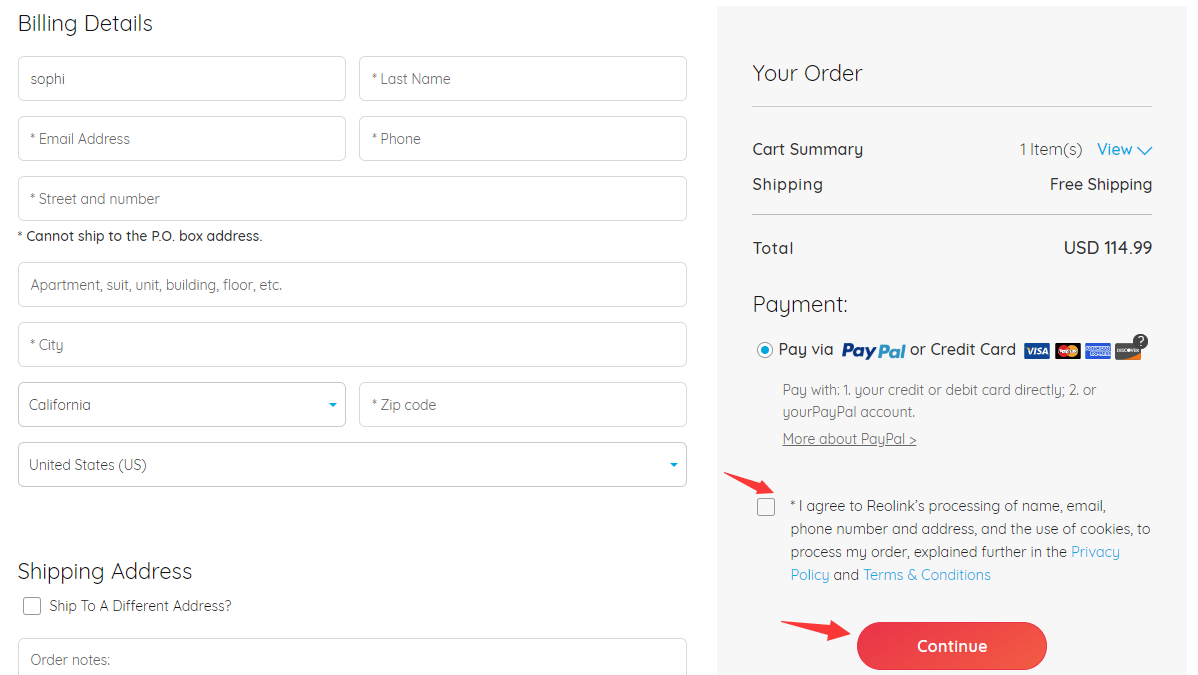 Step 3: Login to your PayPal account or choose Pay with Debit or Credit Card to pay the order.