This article shows you what the 5-in-1 view for FE series cameras is, and how to configure it on the NVR monitor.
Applies to: FE-W, FE-P.
The camera image layout of FE cameras is in fisheye mode by default, which delivers a 360° panoramic view. However, the image is warped like a fish eye. (The left picture)
If you want to dewarp and stretch the circular fisheye image, you can change the image layout to Expansion, and you'll get an expanded image in 5-in-1 view. (The right picture)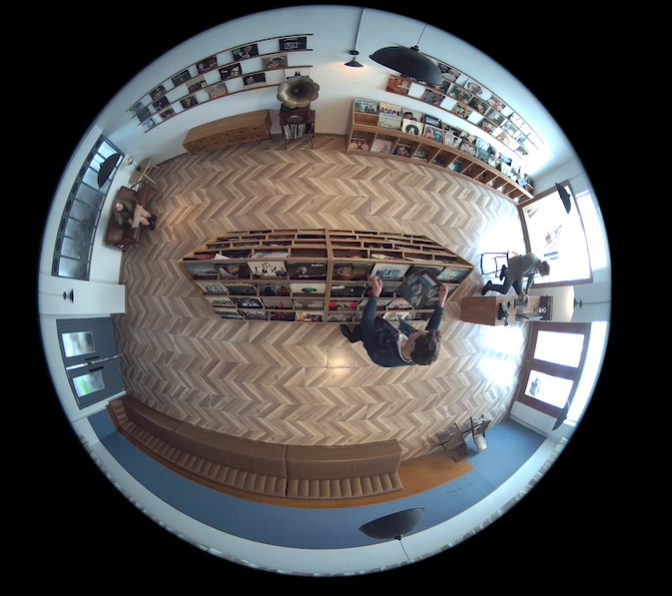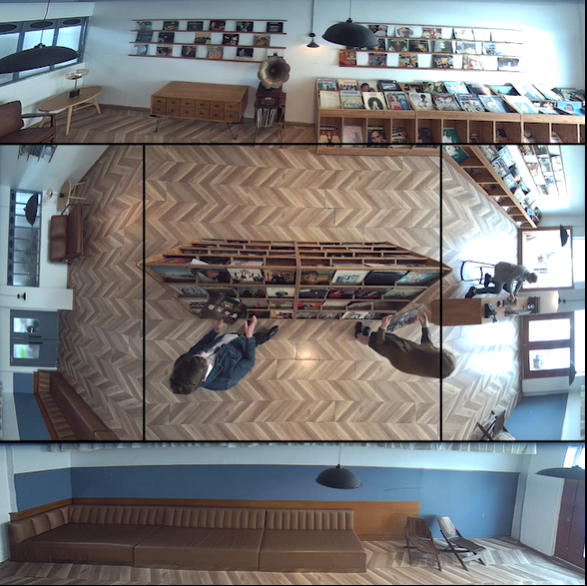 As you can see, when the camera is installed on the ceiling, the default fisheye view is panoramic but warped, while in the 5-in-1 view, the image is divided into 5 parts (might be overlapped) with each part being stretched. Please note that the bottom part will be reversed if you have set the installation position to the Ceiling.
You can switch between Fisheye and Expansion view via Reolink App or Reolink Client.
If you intend to make the FE cameras work with NVR, make sure the NVR meets the requirements below:
| | | |
| --- | --- | --- |
| NVR model | Hardware version | Firmware version |
| RLN8-410 | H3MB18,N2MB02,N3MB01,N7MB01 | v3.3.0.226_230316 or later |
| RLN16-410 | H3MB18, N6MB01 | v3.3.0.226_230316 or later |
| RLN36 | N5MB01 | v3.3.0.226_230316 or later |
Here are guides on how to apply a 5-in-1 view/fisheye view for FE cameras on the NVR monitor.
Step 1. Log in to your camera on the NVR monitor. Then click the Settings gear icon on the homepage.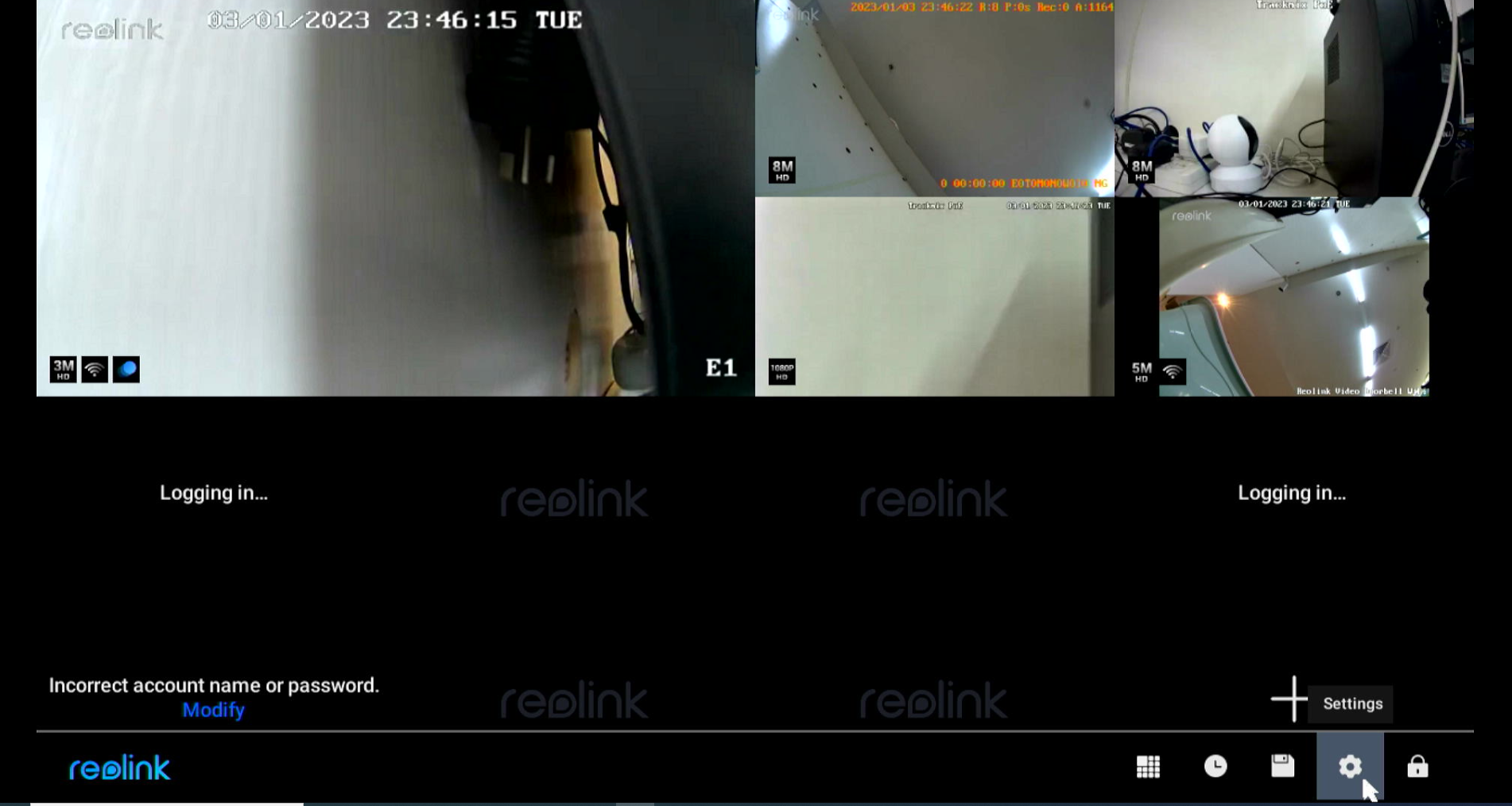 Step 2. Go to Camera > Display > Image Layout Settings.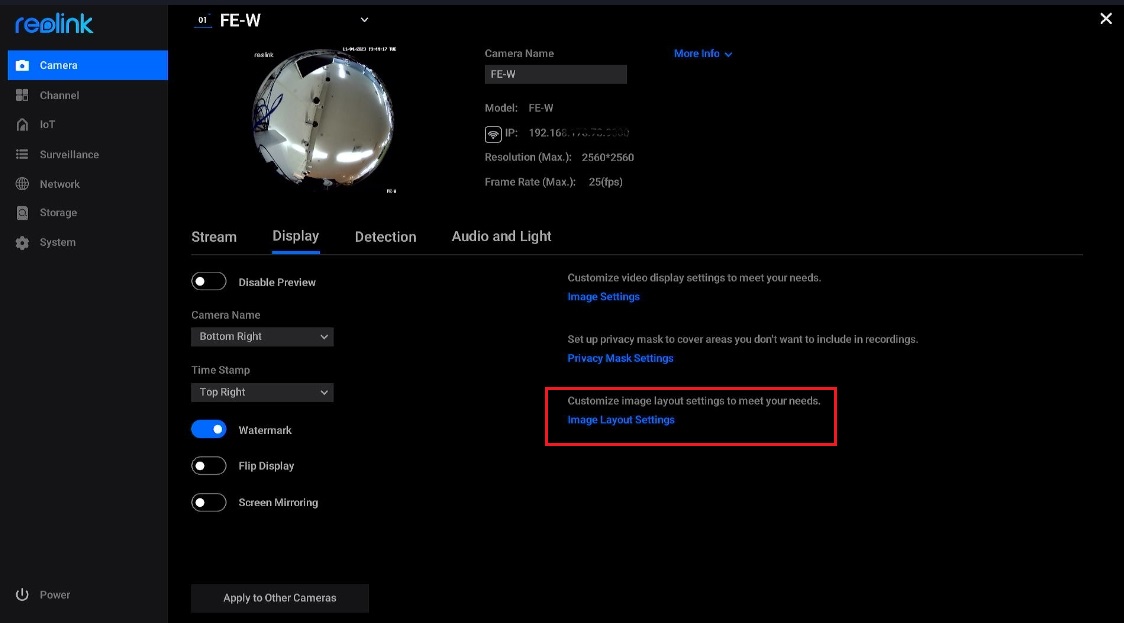 Step 3. Fisheye is the default mode. Choose Expansion (5-in-1 view). Then click Apply.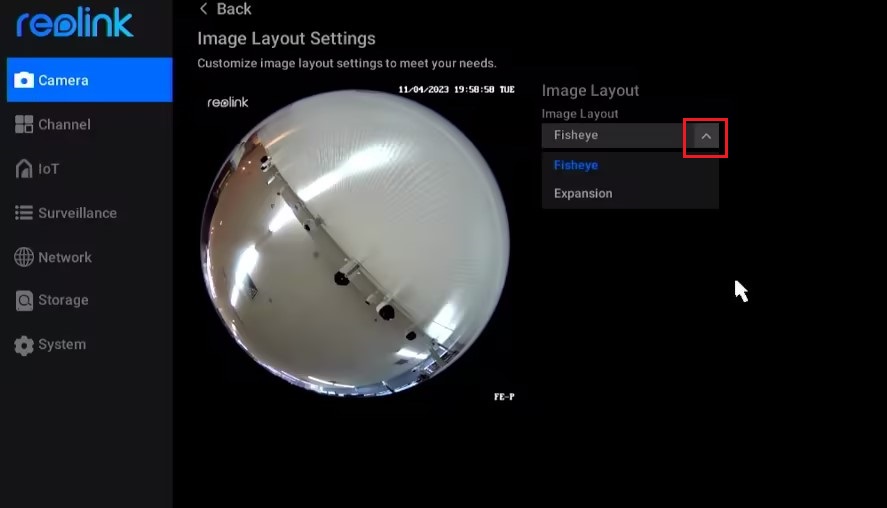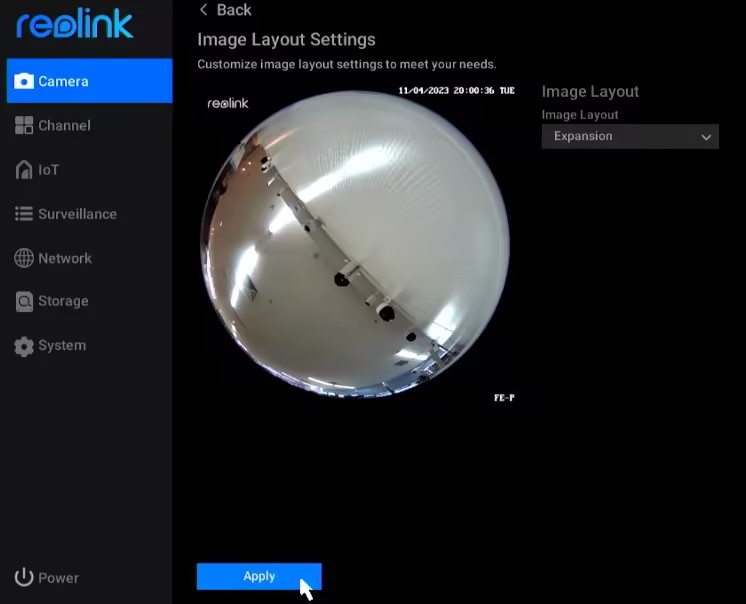 Notes:
The settings of Privacy Mask, Detection Zone, and Object Size will be cleared after changing the image layout. The device will reboot.

If you have chosen Expansion, you can proceed to choose an installation position and rotate the image to adjust the image directions based on your needs.