The Reolink FE camera series enables you to view the camera image in a Fisheye or an Expansion mode. Here are guides on how to choose the image layout for your FE cameras on the Reolink App.
Applies to: Reolink FE-W, Reolink FE-P.
Step 1. Launch Reolink App and log into your camera. Then go to Device Settings > Display > Advanced.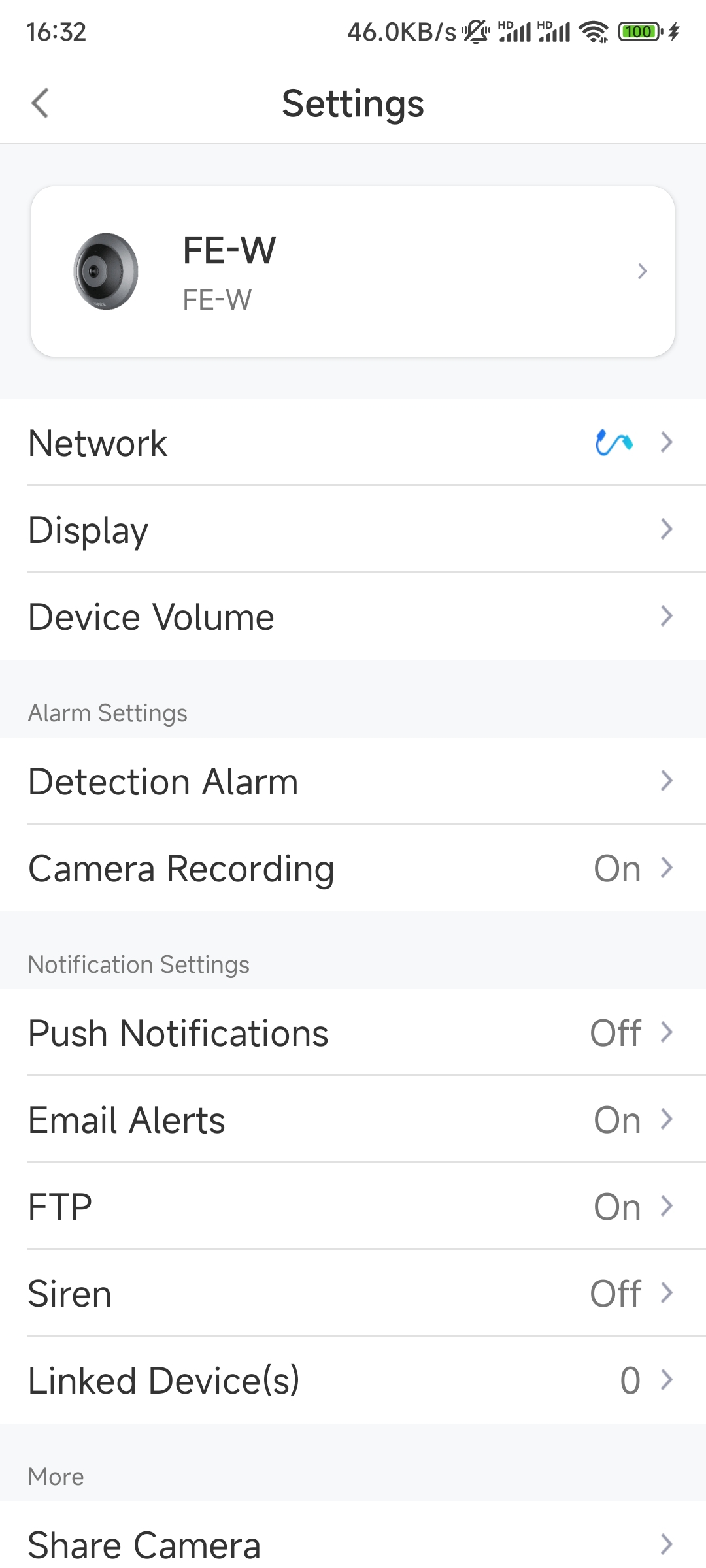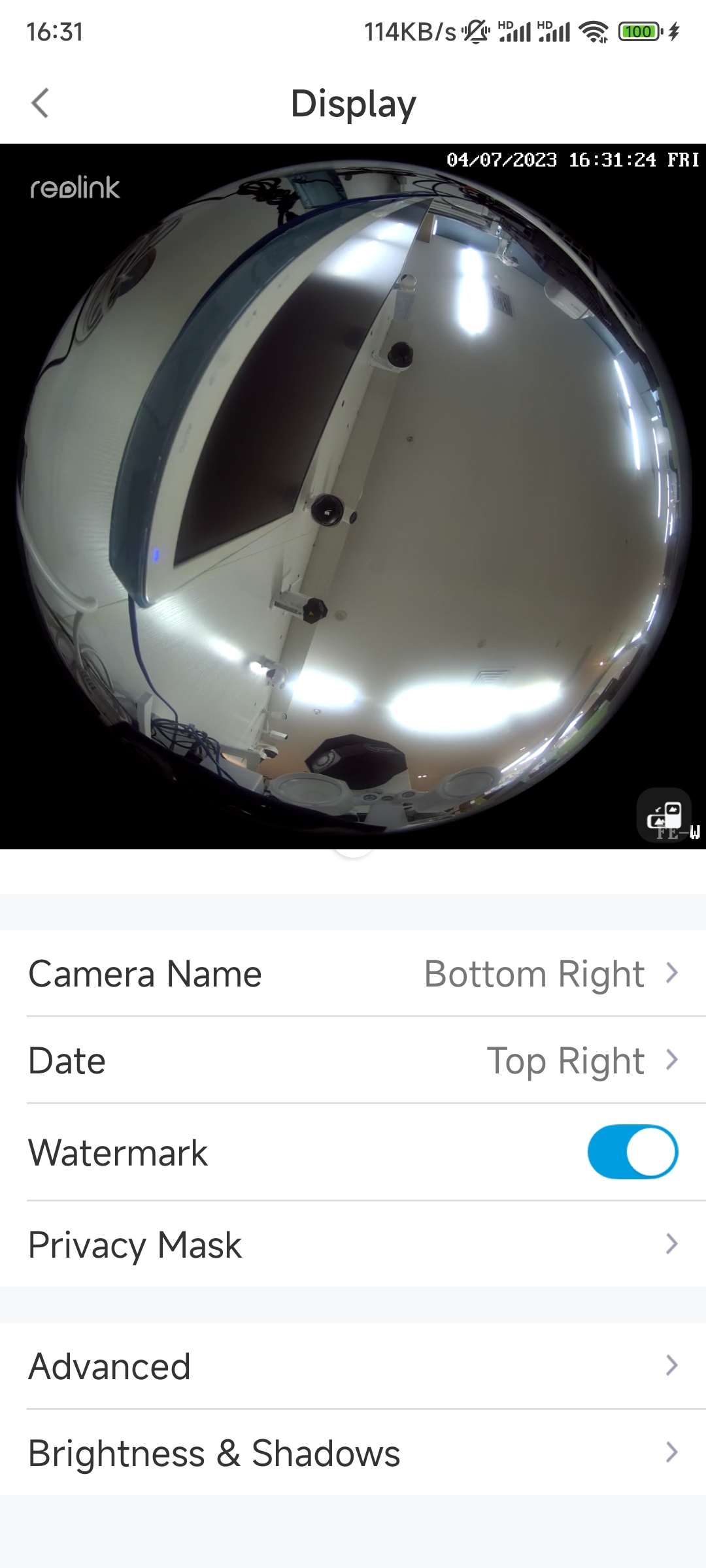 Step 2. Tap Image Layout to choose a mode. You can choose between Fisheye (fisheye image) and Expansion (expanded image) based on your viewing need.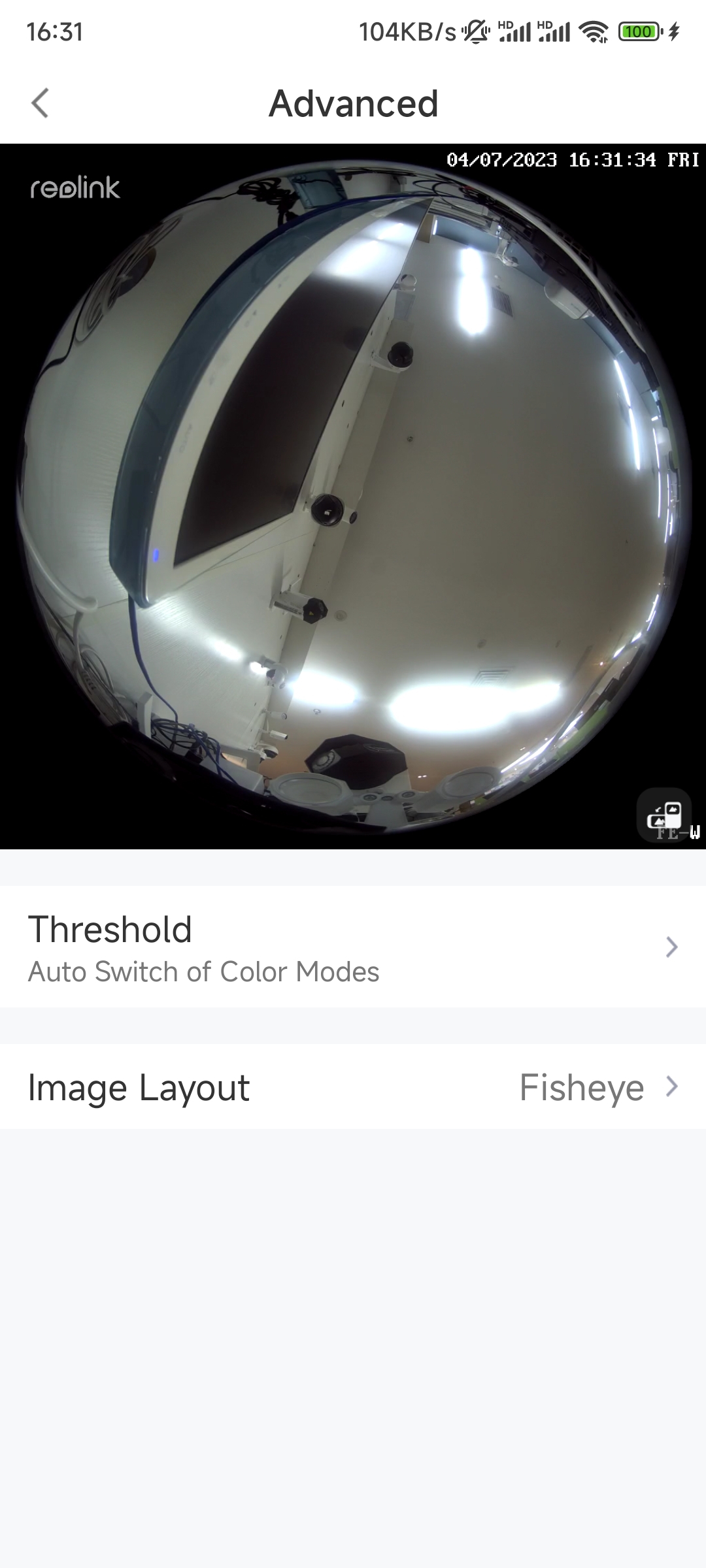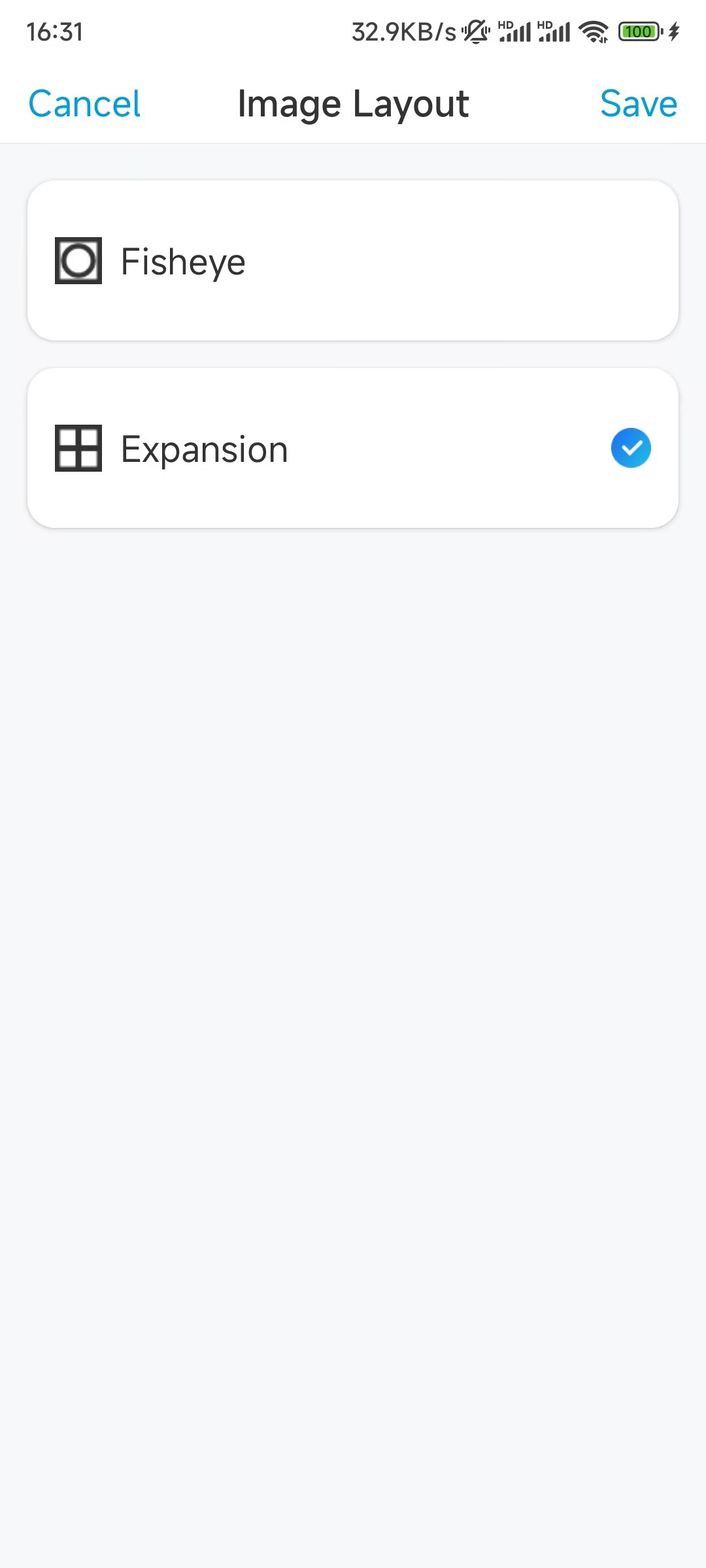 Read the Notes and tap Confirm.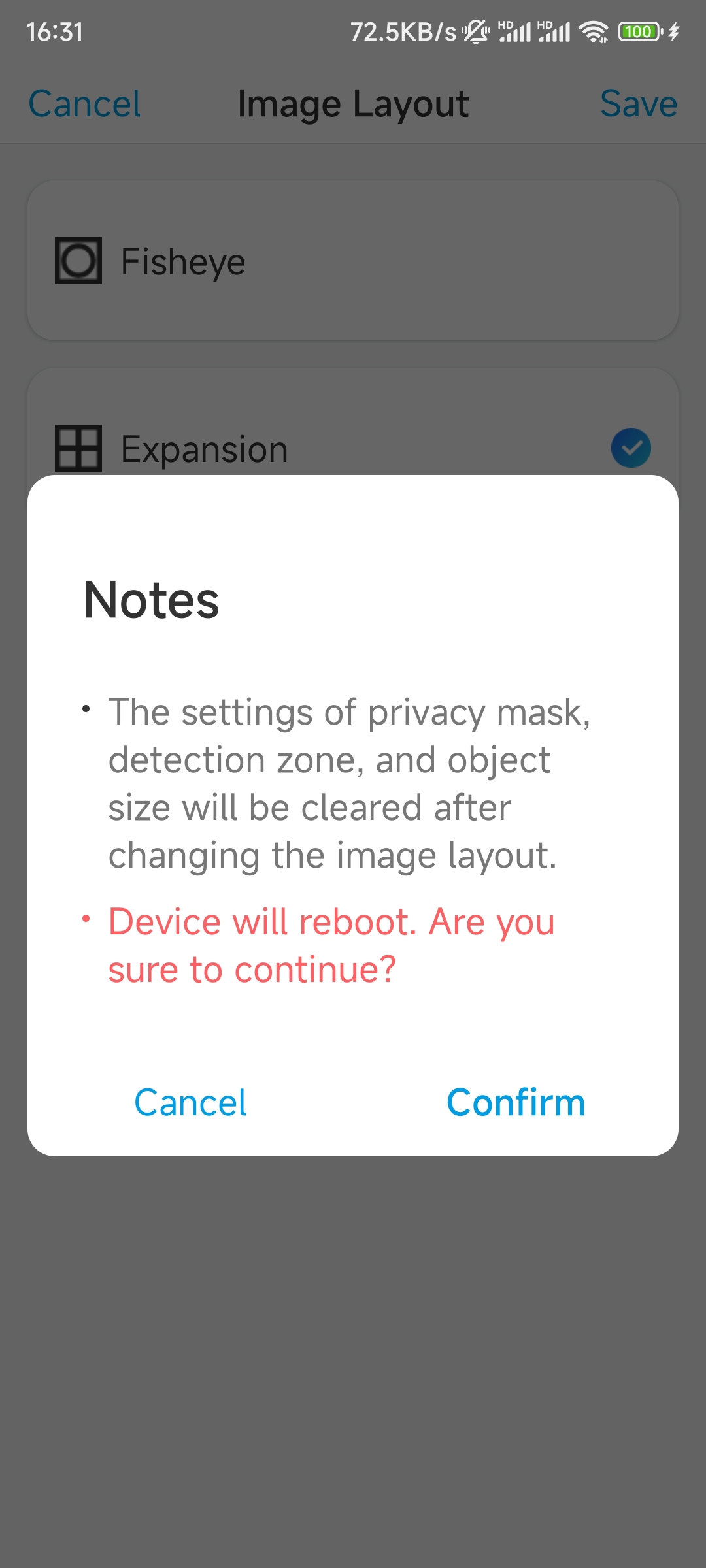 Notes:
1. Choose the Fisheye mode: for a better view, you can go to the Live View page and choose a display mode according to the installation position of your camera. 
2. Choose the Expansion mode: you can rotate the image to meet your needs.