Reolink has launched a new PoE switch RLA-PS1, which is a good choice for supplying power and network for PoE cameras or other PoE devices.
RLA-PS1 could work with a wider range of PoE devices with a faster transmission speed.
RLA-PS1 is compliant with

IEEE 802.3af/IEEE802.3 at standard.

RLA-PS1 is designed with

8 PoE+ ports (10/100Mbps) and 2 Gigabit Ethernet uplink ports (10/100/1000Mbps). 
RLA-PS1 is designed with more consideration for security.
The maximum total output power of RLA-PS1 is 120W, supplying up to 30W for one PoE port. With the power management mechanism, the PoE switch will smartly cut off the power supply of the PoE ports(starting from Port 8) if the connected PoE devices in total consume larger power than the power budget(120W).

What's more, RLA-PS1 can identify the non-PoE devices and will not supply power to these devices to avoid damaging the device.

RLA-PS1 is equipped with professional lightning protection which will effectively prevent the power of lightning strikes from damaging connected devices and ensure their long-term service.
Here are pictures showing you what RLA-PS1 looks like.
The size of the PoE switch is shown below. RLA-PS1 needs a DC 52V/2.3A power supply, and you can use the 120W Power Adapter included in the product box to power it up.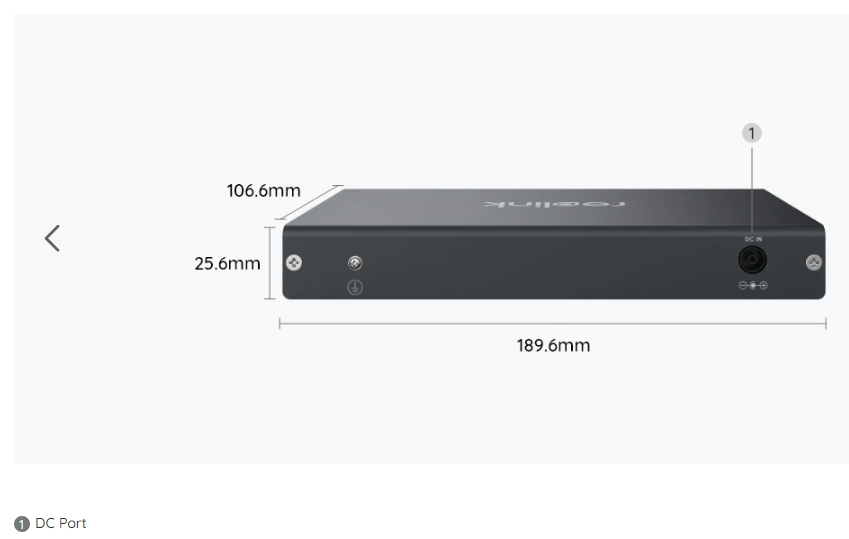 Check out the Power status light, 8 PoE ports, and 2 gigabit Ethernet uplink ports.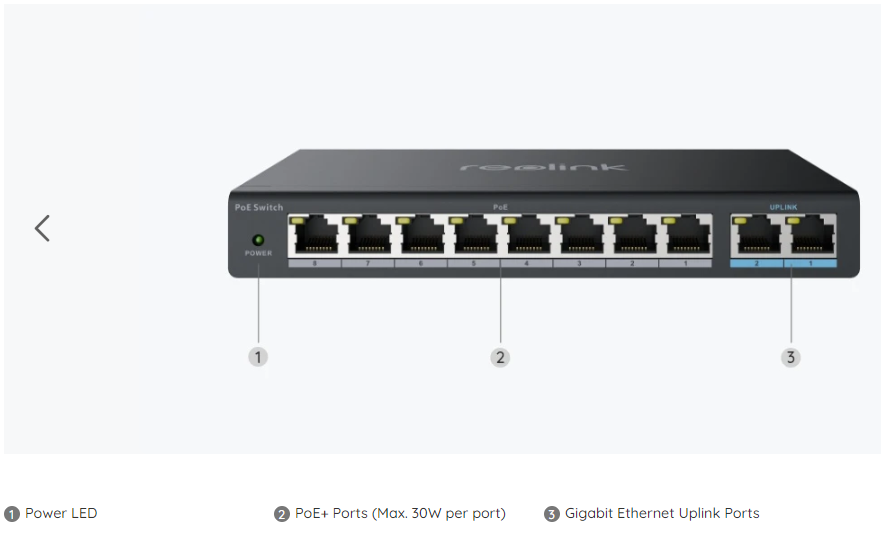 If you are curious about the connection, and the installation of RLA-PS1, you could check out the links below: