Reolink launched Video Doorbell cameras to explore more options for security and fun at your doorstep. Reolink Video Doorbell WiFi/PoE is designed with a 5MP resolution to give you surprising clarity with more details.
Featuring a two-way audio function, you can simply talk to the one who presses the doorbell in real-time,  or leave him/her a preset auto-reply voice message. 
A paired chime could be plugged into the power socket in any room of your home. The chime will sound to notify you that someone presses the doorbell button.
With motion alerts configured, you can receive alarm push notifications and alarm emails right after the doorbell camera detects something abnormal. 
Several recording choices are open for your doorbell camera. You can choose to record to an SD card, NVR HDD, FTP server, or Reolink cloud (only for Doorbell WiFi).
Smart detection is also involved. The camera can intelligently tell a person or visitor, from other moving objects, thus reducing false alarms.
Now you may take a close look at the video doorbell cameras.
Reolink Video Doorbell PoE:
It uses only one wire to get a stable network and non-stop powering at the same time. You can connect it to a PoE injector/switch to make it work.
For the appearance and buttons of Video Doorbell PoE, please refer to the pictures below: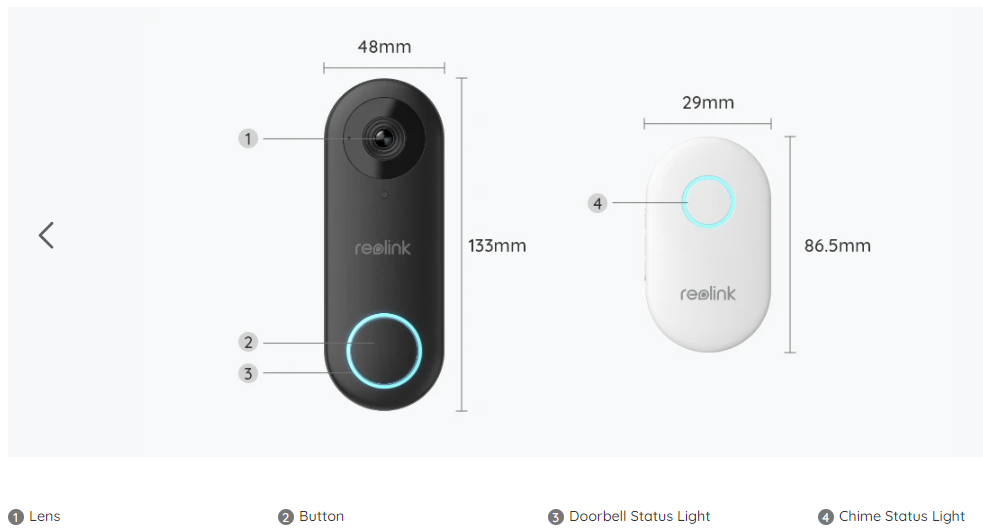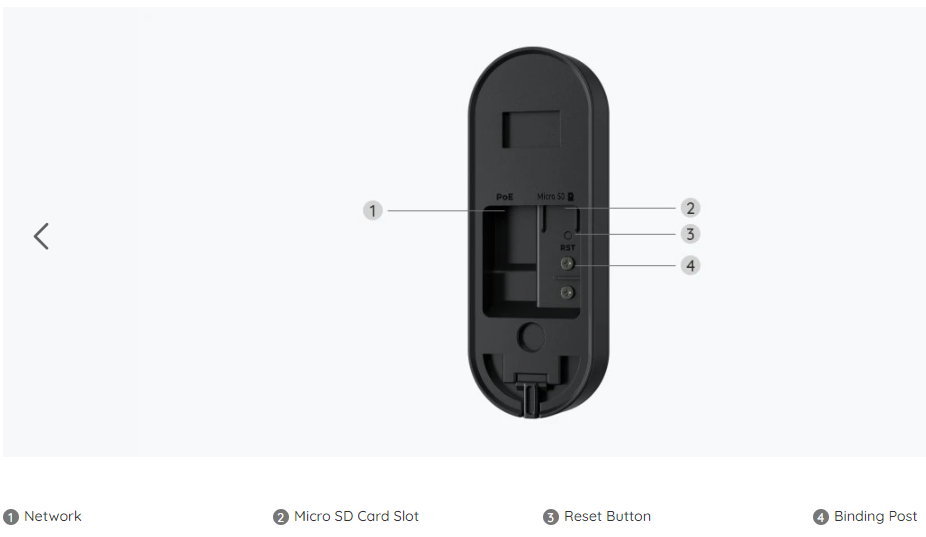 Reolink Video Doorbell WiFi:
Doorbell WiFi supports both 2.4GHz and 5GHz WiFi bands for a more stable connection. It needs a power supply of DC 24V or AC 12-24V, 50/60 Hz to power it up.
For the appearance and buttons of Video Doorbell WiFi, please refer to the pictures below: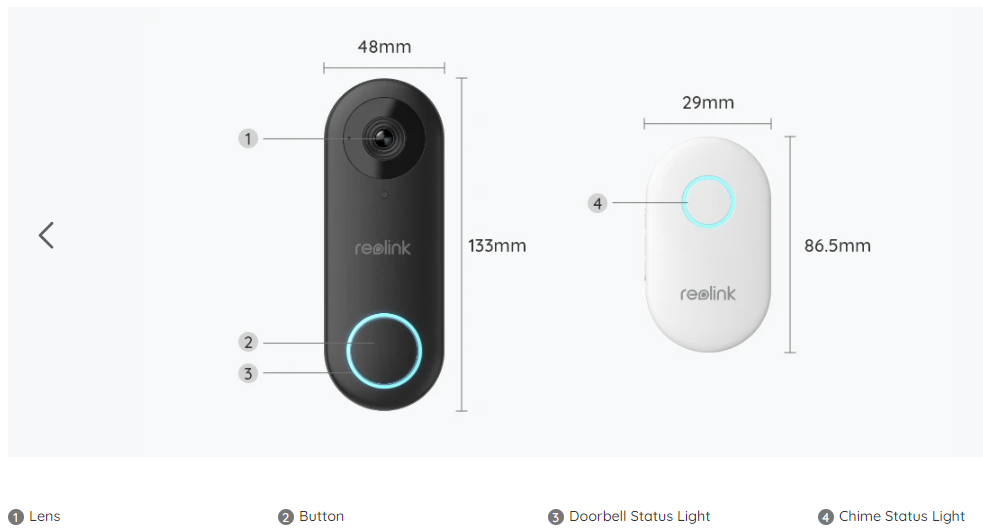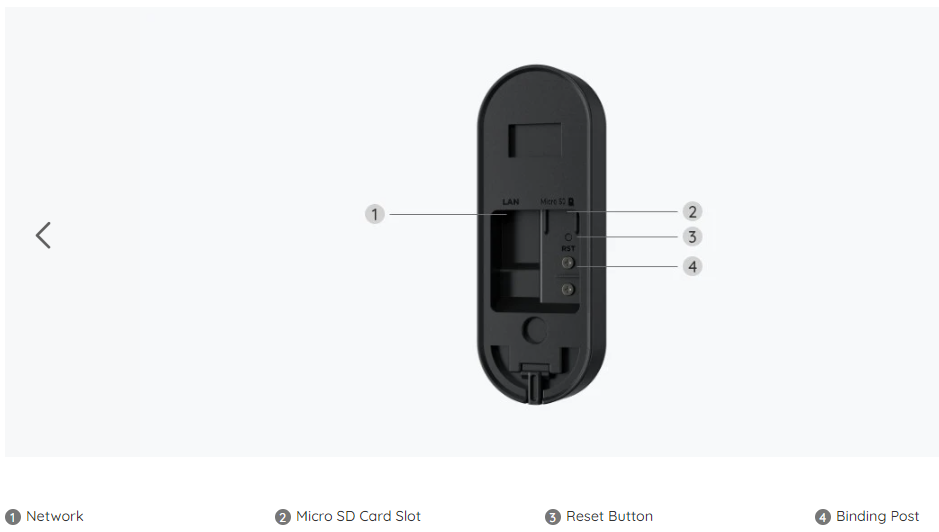 With Reolink Video Doorbell cameras, you can build your home security system including multiple functions: