The clip function when live viewing Reolink cameras refers to zooming in digitally at the place you want to enlarge. Here is how to use it when previewing your camera via a web browser.
Applies to: All Reolink cameras except E1, E1 Pro, Lumus, Reolink Duo 2 series, Duo Floodlight series, Reolink Duo PoE, Reolink Duo WiFi, TrackMix PoE, and TrackMix WiFi.
Step 1. Input the IP Address of your camera on a web browser and log in to your camera.
See how to find the IP address of your camera.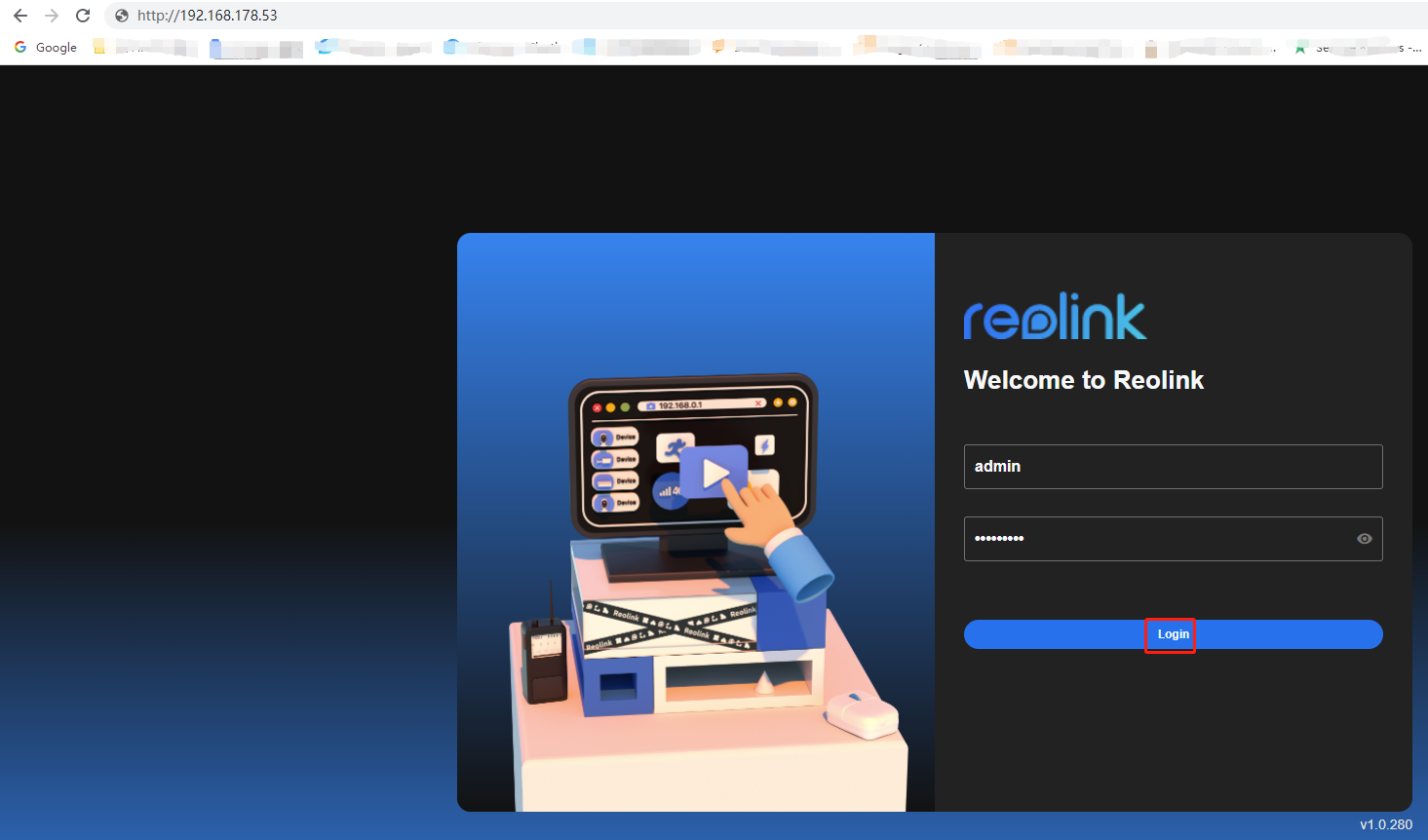 Note: Make sure your PC is connected to the same router as your camera.
Step 2. Click the drop-down of Video Clip Settings. Then click the Enable Clips button with your mouse.
Step 3. Move the rectangle to the area you want to enlarge. Then the framed area will be enlarged on the previewing page.
Click Disable Clips to return to the normal live view page.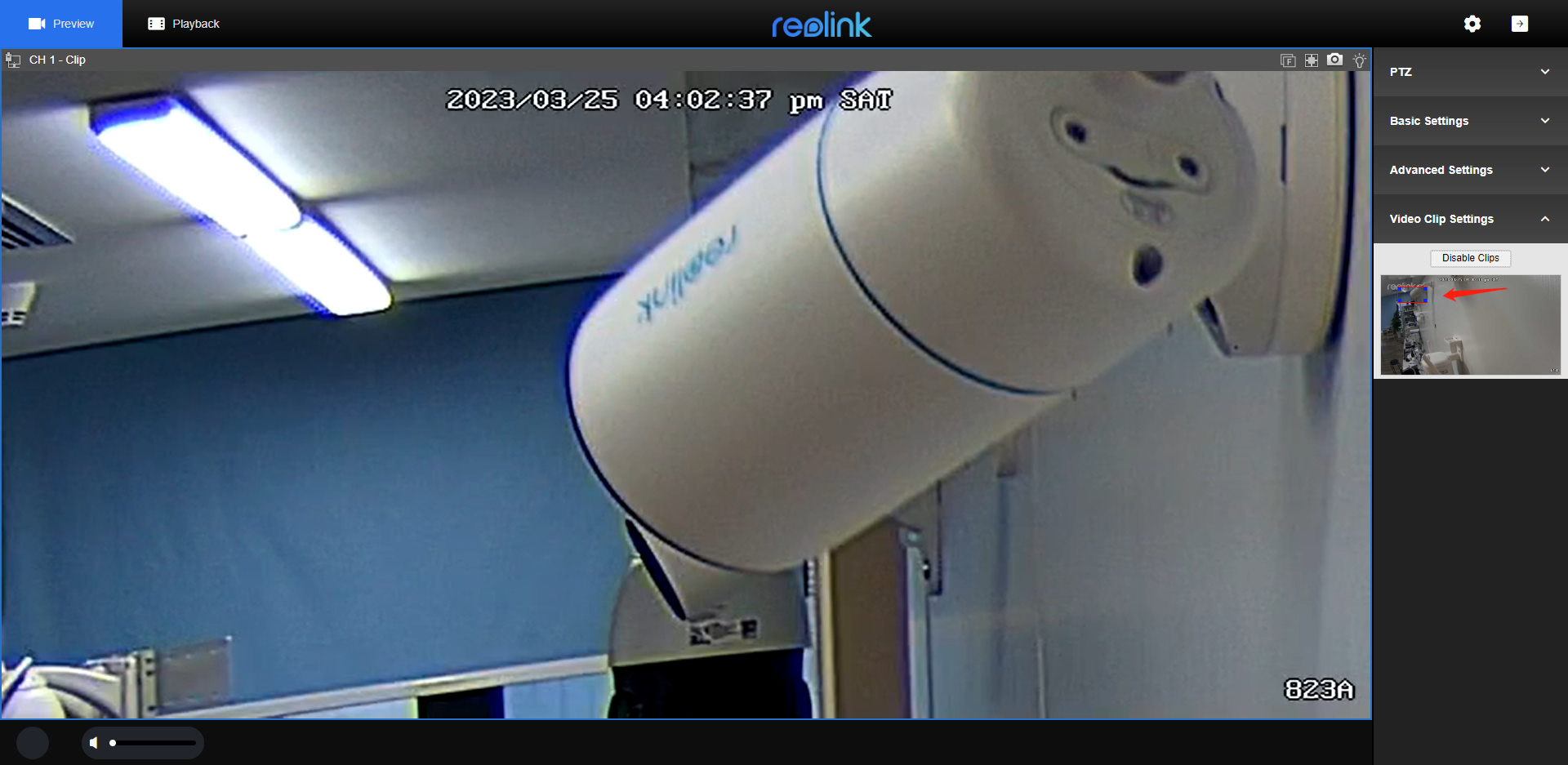 Note: The web page may vary based on different camera models. If you can't find clip settings, please change the stream mode to Low for a try.