Spotlight can help the camera to record color images in a dark environment, and it can also be used as a deterrent when a stranger is approaching at night. Below is an article that instructs you on how to configure spotlight settings for your camera via a web browser.
Applies to: All Reolink cameras supporting the spotlight except Lumus, cameras in NVR kits, and battery-powered cameras.
This article will first show you how to manually turn on/off the spotlight of your camera. Then it will guide you on how to set it up in detail.
1. How to Manually Turn On/Off the Spotlight
Step 1. Input the IP Address of your camera on a web browser and log in to your camera.
See how to find the IP address of your camera.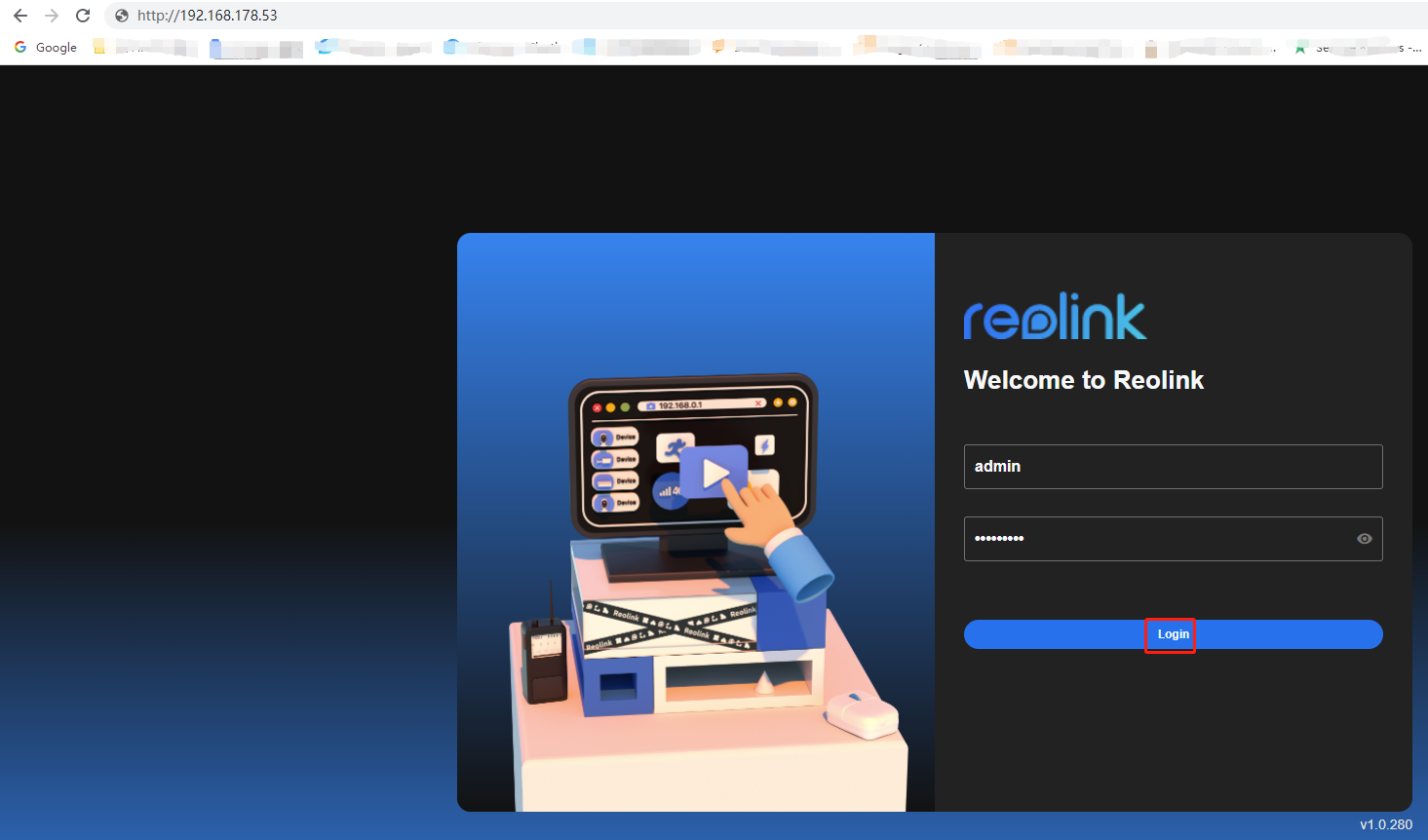 Note: Make sure your PC is connected to the same router as your camera.
Step 2. Click on the bulb icon in the top right corner and the spotlight on the camera will be turned on. Click it again to turn it off.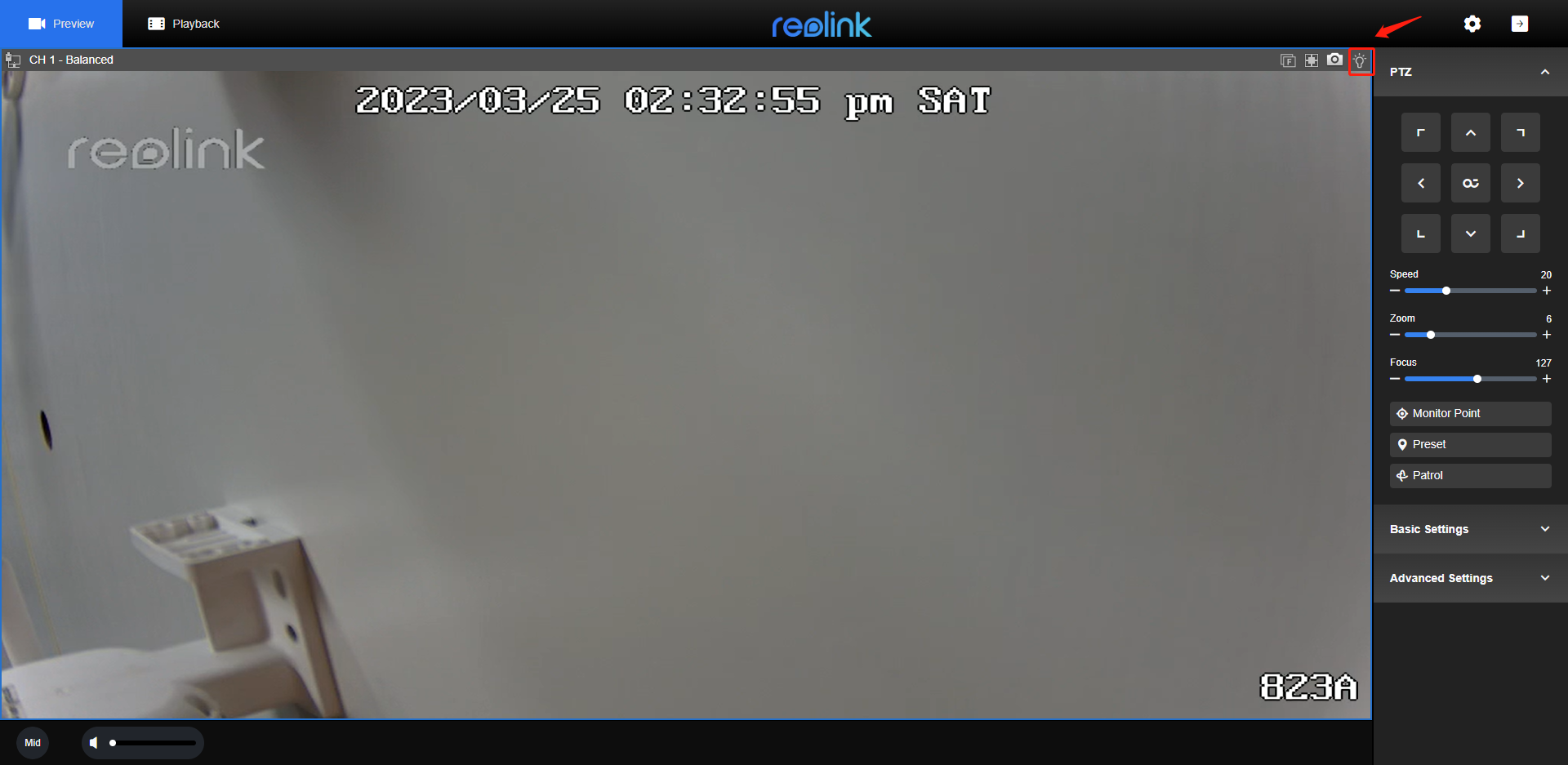 Part 2. How to Configure the Spotlight Settings
Step 1. Click the Device Settings gear icon on the top right corner.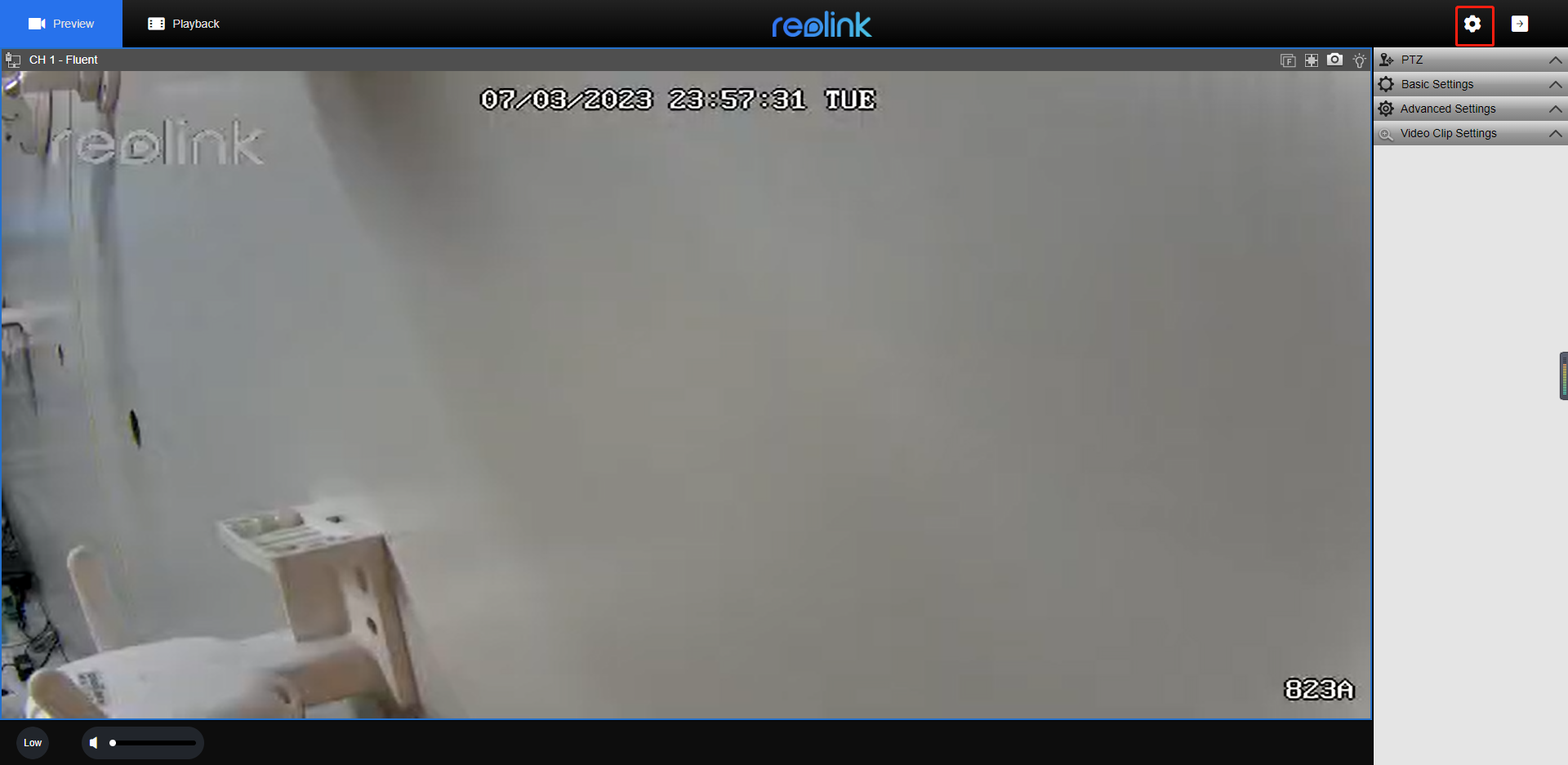 Step 2. Go to Camera > Light > Spotlight. Now you may configure the spotlight settings including the spotlight brightness and the night mode for the spotlight.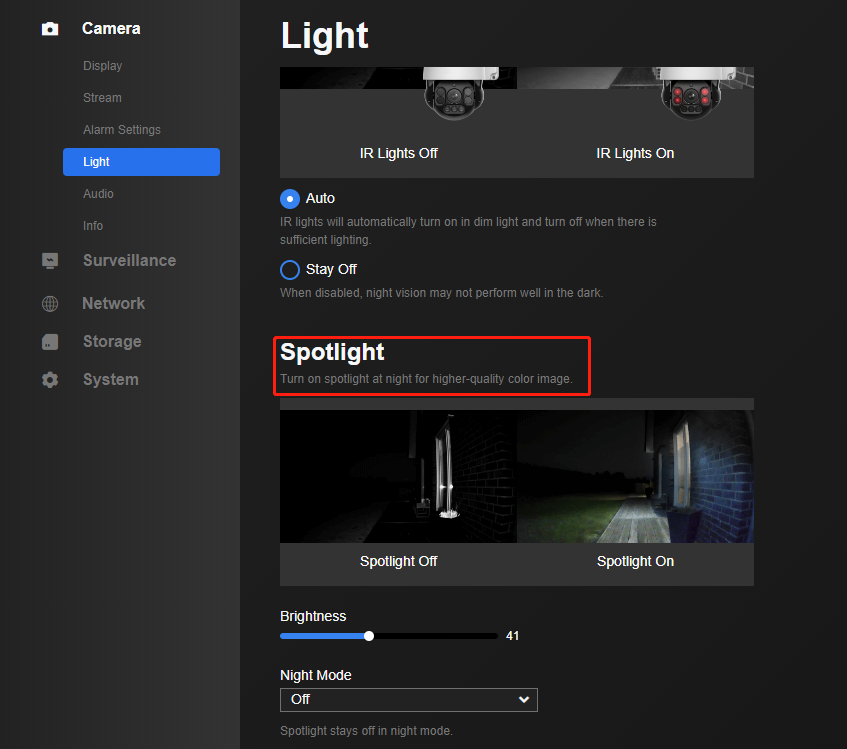 Brightness: drag the slider to adjust the brightness of the spotlight of your camera(E1 Outdoor series cameras excluded).
Night mode: how the spotlight will work when the camera enters night mode.
Off: the spotlight will always stay off during night mode.
Auto:

The spotlight will automatically turn on at night when an alarm event is detected. 

On as scheduled: The spotlight will automatically turn on at the start time and turn off at the end time you set. (E1 Outdoor series cameras excluded)
Always On at Night: Spotlight always stays on in night mode. This option only applies to RLC-812A and RLC-824A (needs to upgrade the camera firmware to the latest one), and Duo Floodlight WiFi/PoE.