Setting up the push interval could save you from frequent push notifications during a certain time period when one alarm event keeps triggering the camera multiple times. You will receive only one push notification for one alarm type during such a set time interval.
Applies to: Reolink WiFi cameras and PoE cameras with smart detection (E1, E1 Pro, Lumus, and cameras in NVR kit are excluded)
Step 1. Input the IP Address of your camera on a web browser and log in to your camera.
See how to find the IP address of your camera.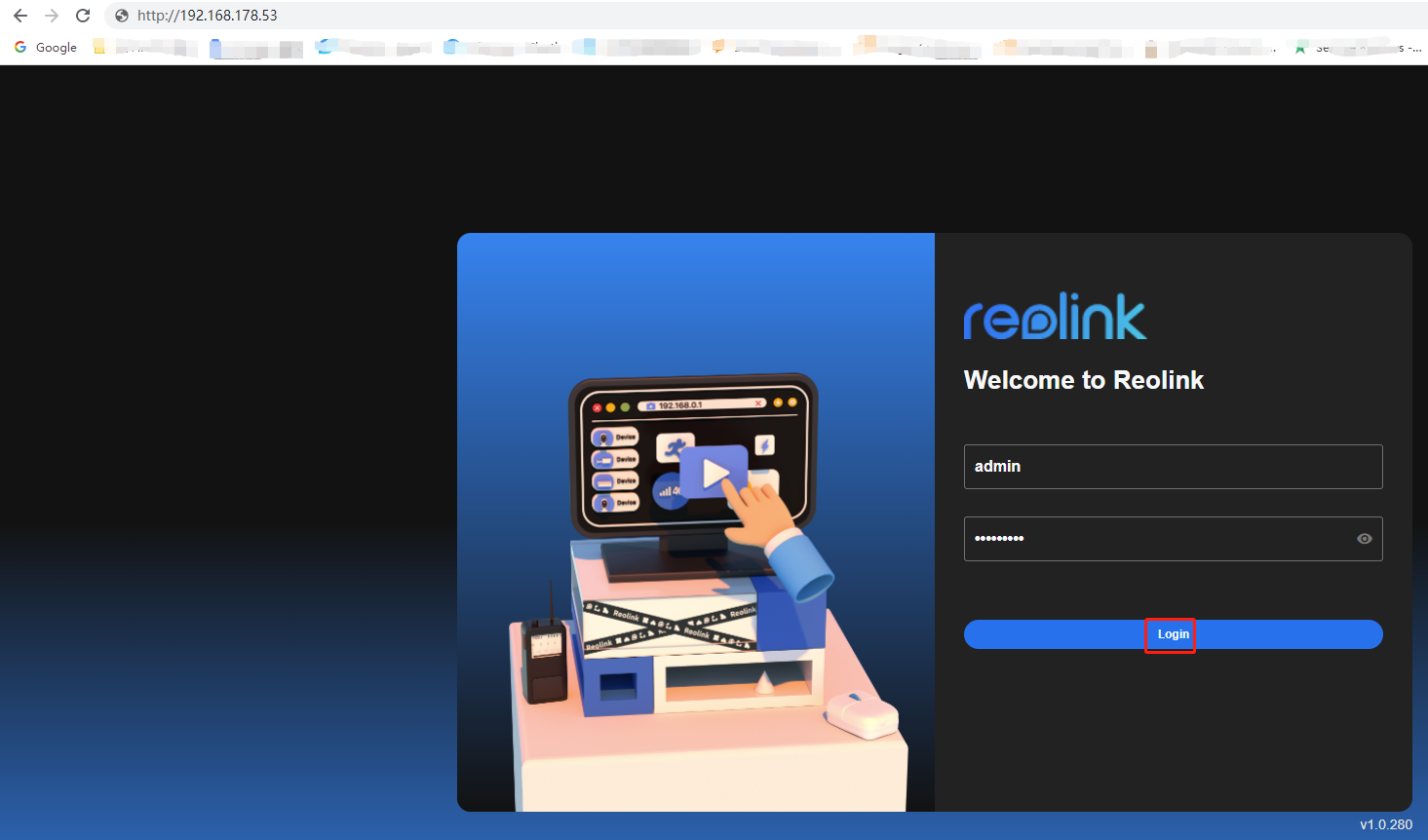 Note: Make sure your PC is connected to the same router as your camera.
Step 2. Click the Device Settings gear icon on the top right corner.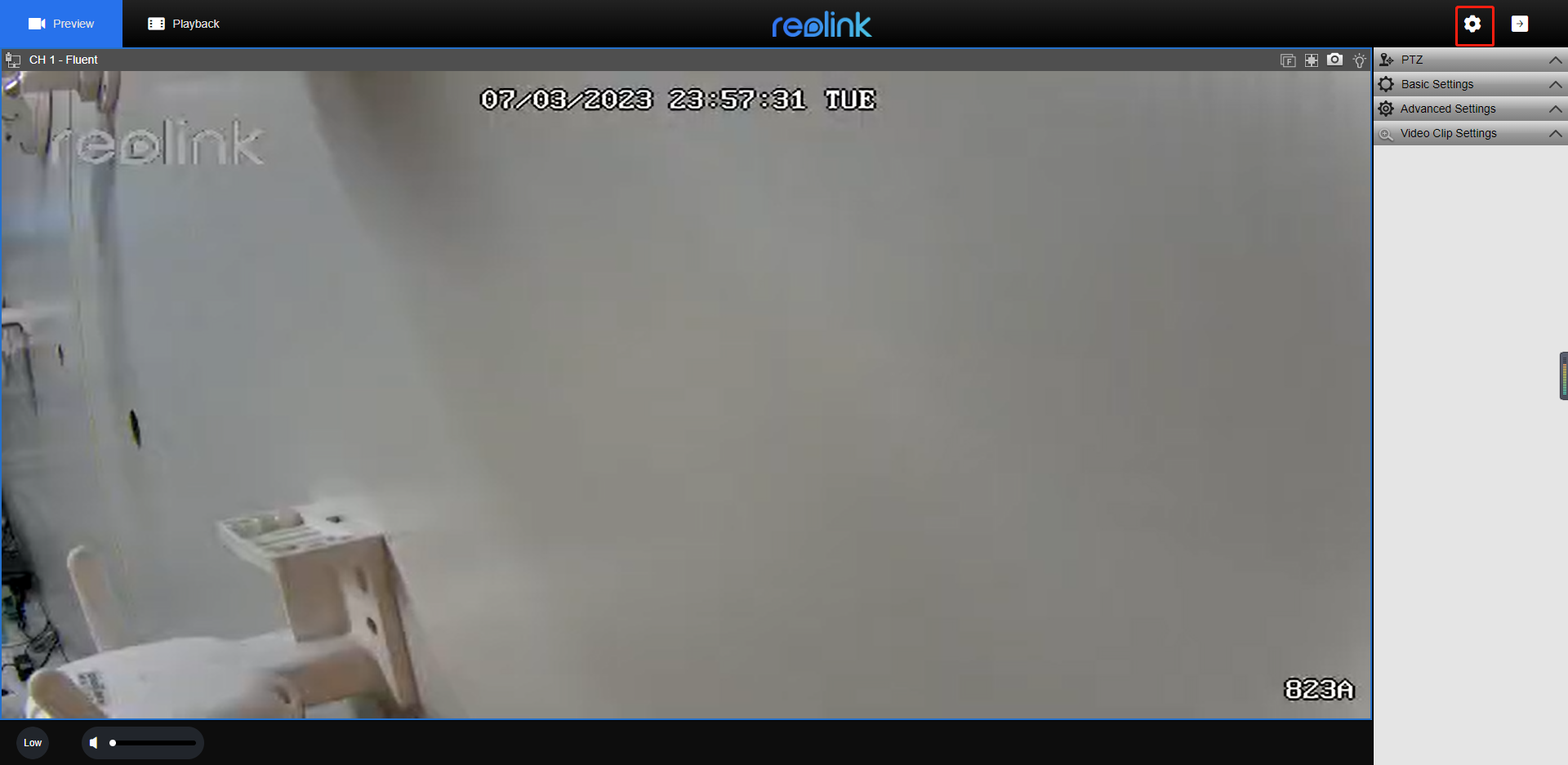 Step 3. Go to Surveillance > Push. Click the drag-down arrow of the Push Interval option to select a proper push interval.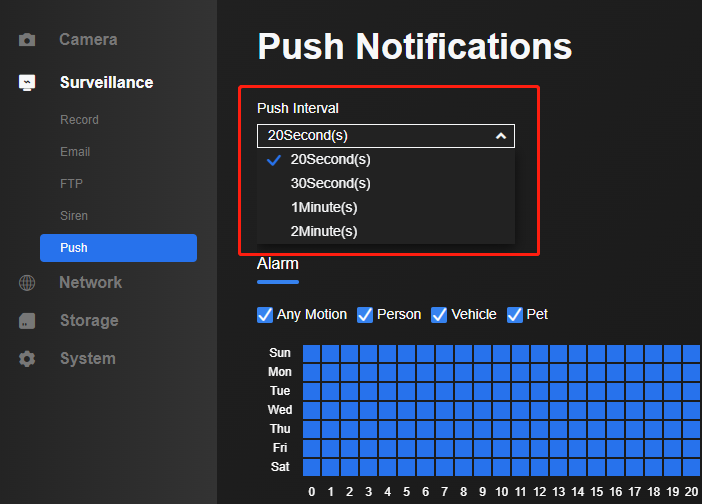 For example, we have switched the push interval from 20 seconds to 1 minute.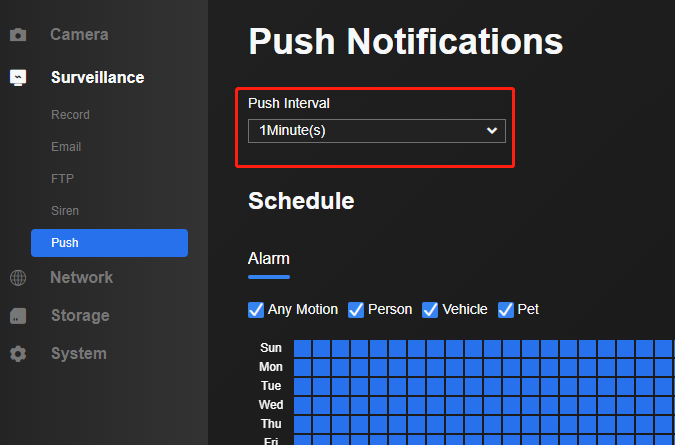 Notes:
Make sure you have turned on push notifications or you won't receive them on your phone.
You can set up a push schedule for your camera so it will send push notifications accordingly.