If you want your camera to turn back to monitor your garage gate after it has panned or tilted for other purposes, say, tracking a stranger, you could resort to setting up a monitor point. 
Applies to: E1 Pro, E1 Zoom, E1 Outdoor, E1 Outdoor PoE, E1 Outdoor Pro, RLC-81PA, RLC-830A, RLC-523WA, RLC-823A, RLC-823A 16X, Reolink TrackMix PoE, and TrackMix WiFi on RLN8-410, RLN16-410 and RLN36
This article will show you how to set up the monitor point for the camera on NVR with a monitor connected. You can follow the guide step by step.
Step 1. Enter the live-view page of your camera, and click the PTZ icon to call the PTZ menu.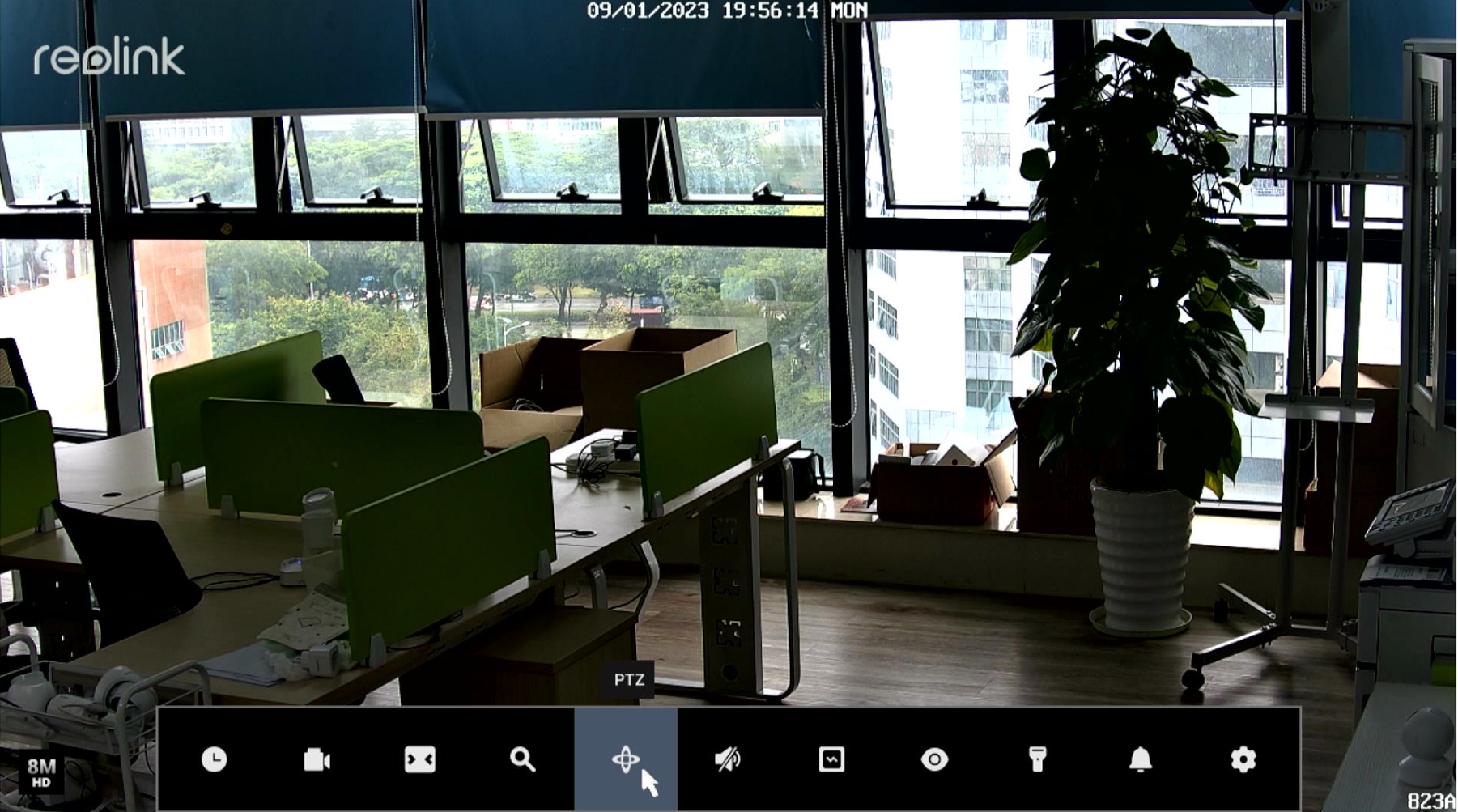 Step 2. Aim your camera at a specific area with the help of the arrows on the PTZ panel. After determining the desired monitoring area, click the three black dots button of the Monitor Point.


Step 3. Set up the monitor point.
Click to set the current point as the monitor point.
Click so the camera will return to the monitor point immediately upon your click.
Click to adjust the time interval (from 10 to 300 seconds) for the camera to return to the monitor point automatically. For example, the picture below means that the camera will return to the monitor point in 20 seconds after the camera stops panning/tilting/zooming.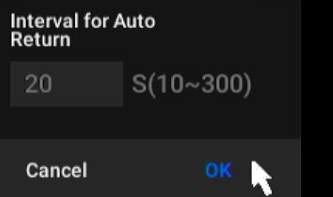 Click to enable Auto Return mode and click again to disable it.