This article will show you how to set up the monitor point for your camera. Scroll down and follow the steps below.
Applies to: E1 Pro, E1 Zoom, E1 Outdoor, E1 Outdoor PoE, E1 Outdoor Pro, RLC-830A, RLC-523WA, RLC-823A, RLC-823A 16X, Reolink TrackMix, TrackMix LTE, TrackMix WiFi, TrackMix PoE, TrackMix LTE Plus, Argus PT Ultra, Go PT Ultra, RLC-81PA.
If you want the camera to go back to the default monitoring position after pan and tilt, refer to the steps below to set the monitor point for the camera.
Step 1. Launch Reolink App. Then tap the device thumbnail picture to enter the Live View page. Here is an example of TrackMix.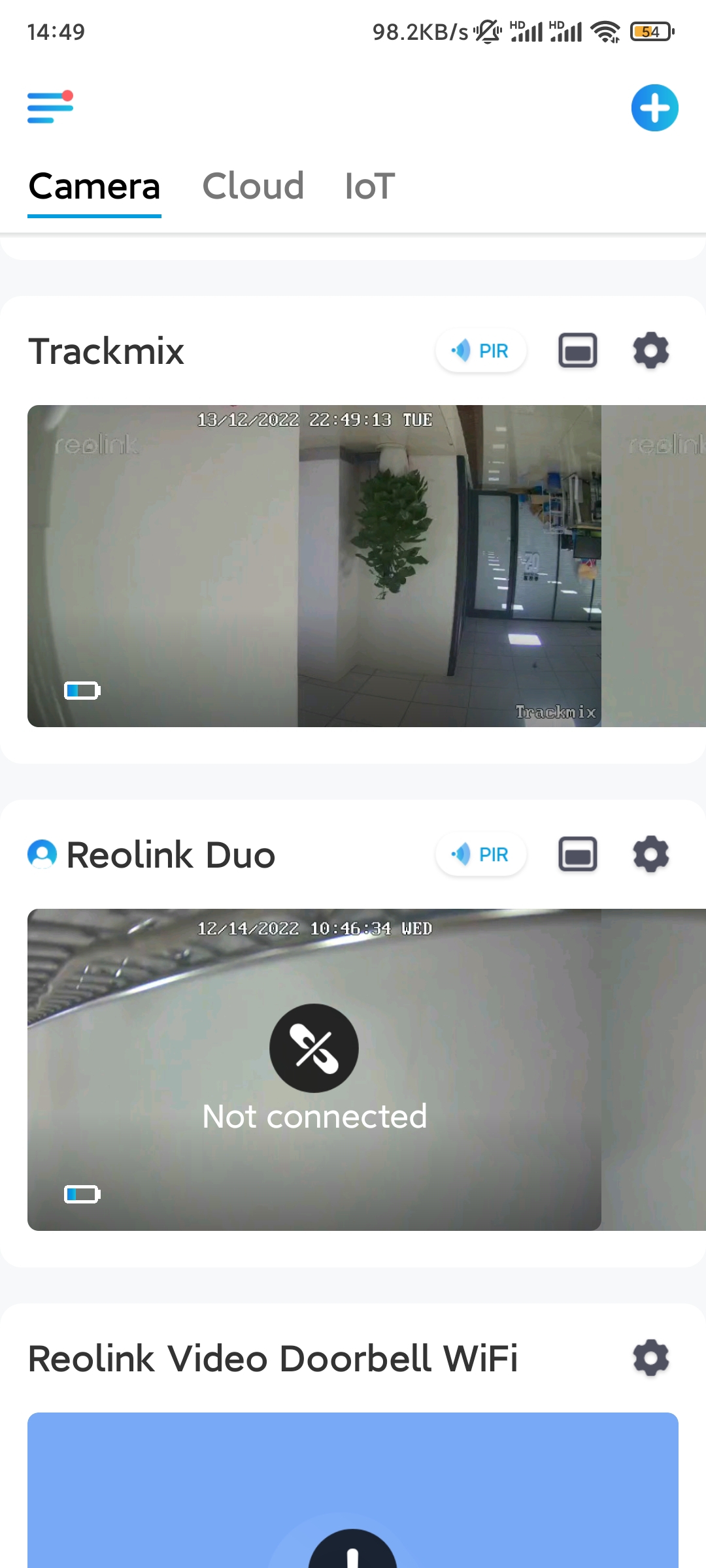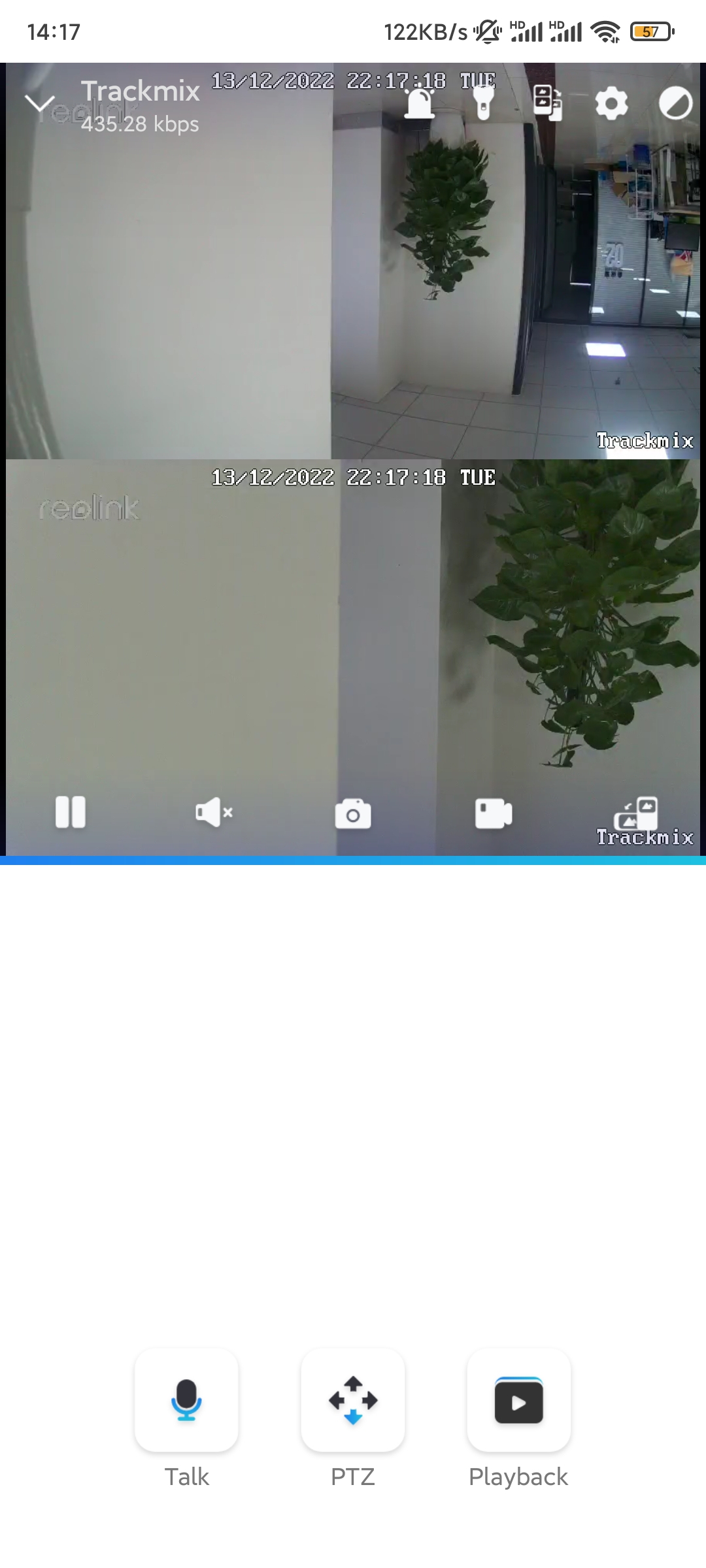 Step 2. Tap the PTZ icon on the Live View page. Aim your camera at the position you want to set as the monitor point.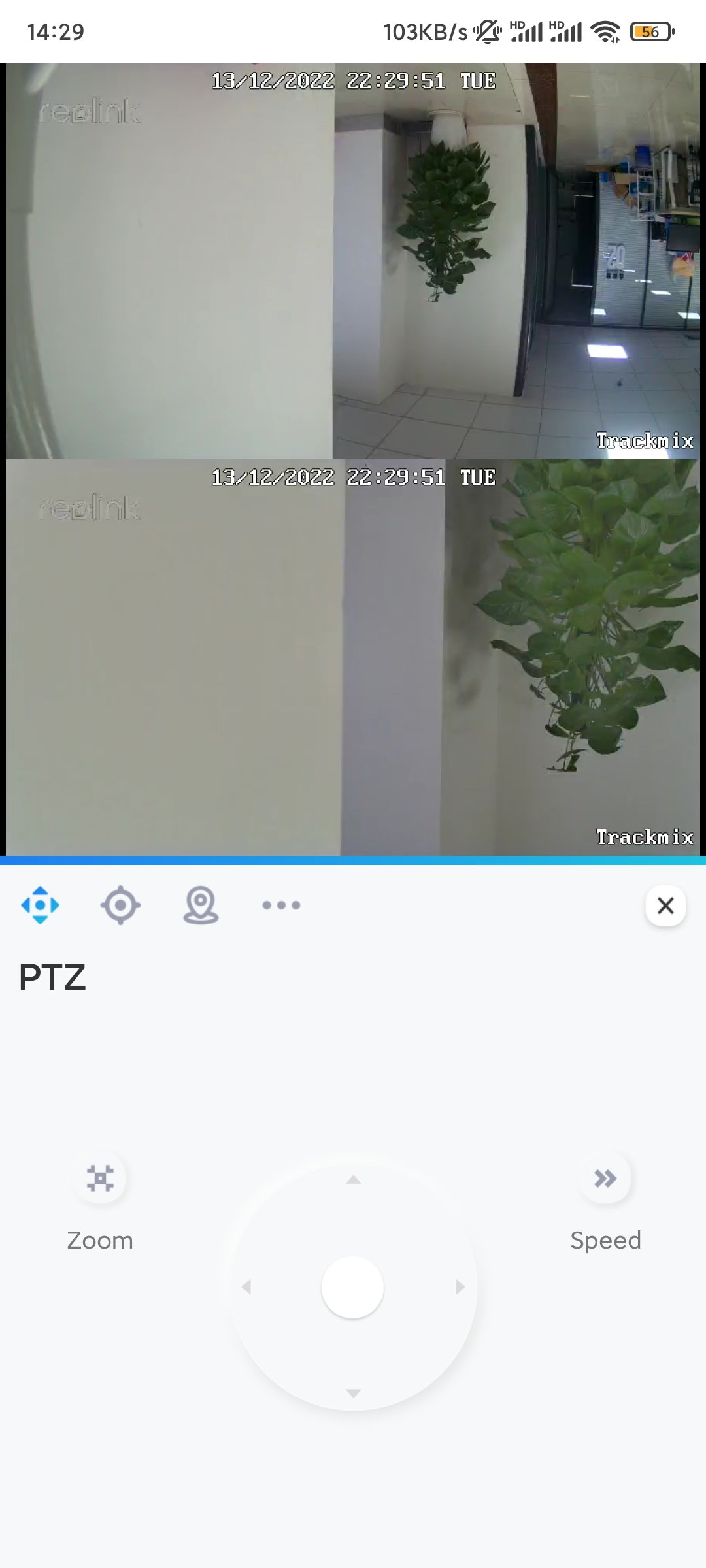 Step 3. Tap the 

icon to set up a monitor point.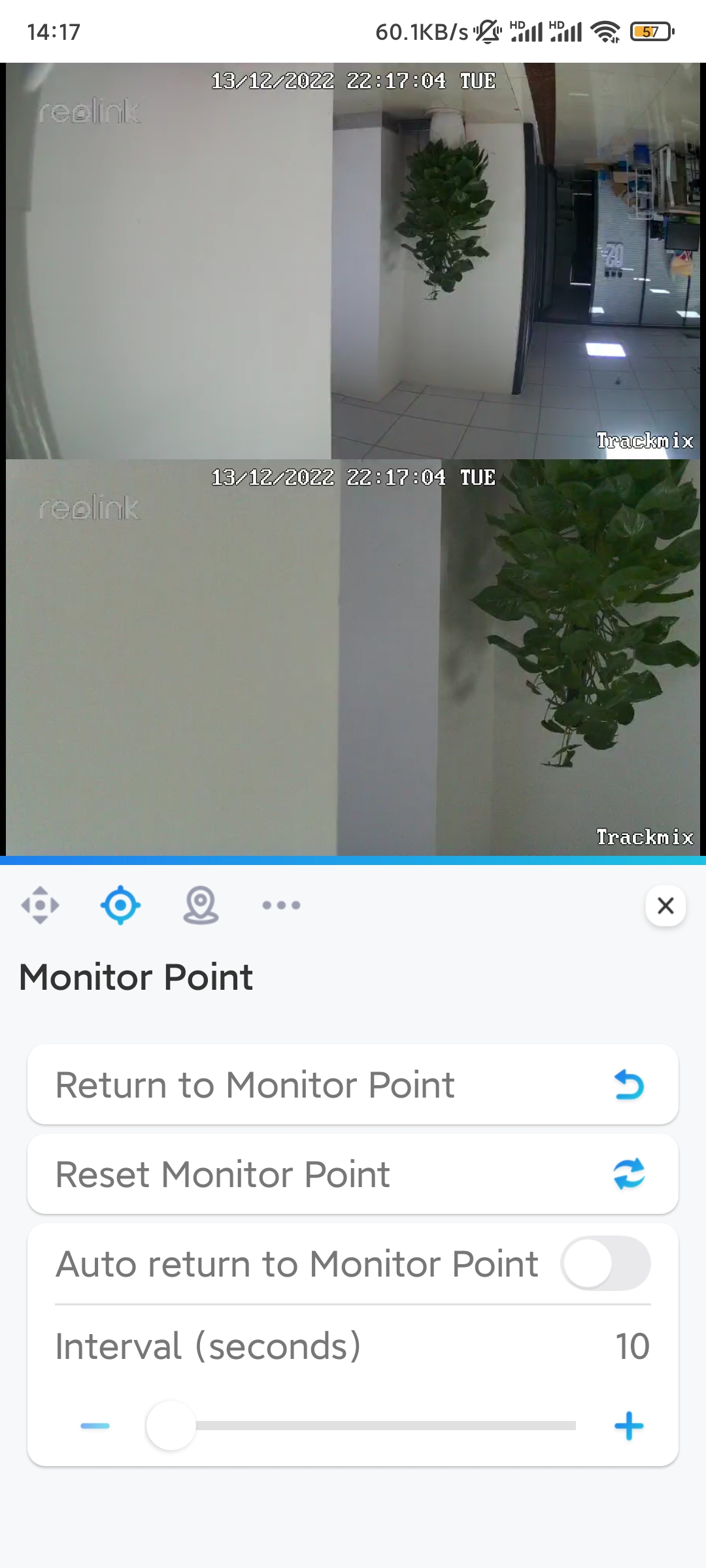 Tap Reset Monitor Point to set the current position as the monitor position.
Tap Return to Monitor Point and the camera will immediately turn back to the monitor point.
Enable Auto Return to Monitor Point: The camera will return to the monitor point automatically when the camera stop panning or tilting.
Intervals: Time duration (10-300 seconds) between the camera stopping panning or tilting and the camera automatically returning to the monitor point.
Note: Before the first time you set up the monitor point, you need to calibrate the camera. Here is how:
Tap the three blue dots icon and then tap Calibration. Wait until the camera finishes calibration.