This article will show you how to switch a scene (indoor/outdoor) for your battery-powered camera.
Applies to: Argus 3 Pro, Argus PT (5/2.4GHz), Argus 3 2K, Argus PT 2K, Reolink Go Plus, Go PT Plus, KEEN Ranger PT.
For some of the Reolink battery-powered cameras, you may switch the Indoor/Outdoor scene on Reolink App or Client based on where you install the camera.
During the initialization of the camera, you may have selected a scene already. But you can change it instead of reinitialization if you need to reinstall the camera in a new place. Check the tutorials below (taking Argus 3 Pro as an example):
Via Reolink App
Step 1. Launch Reolink App. Tap the device settings icon
. After the device settings page pops out, tap Display.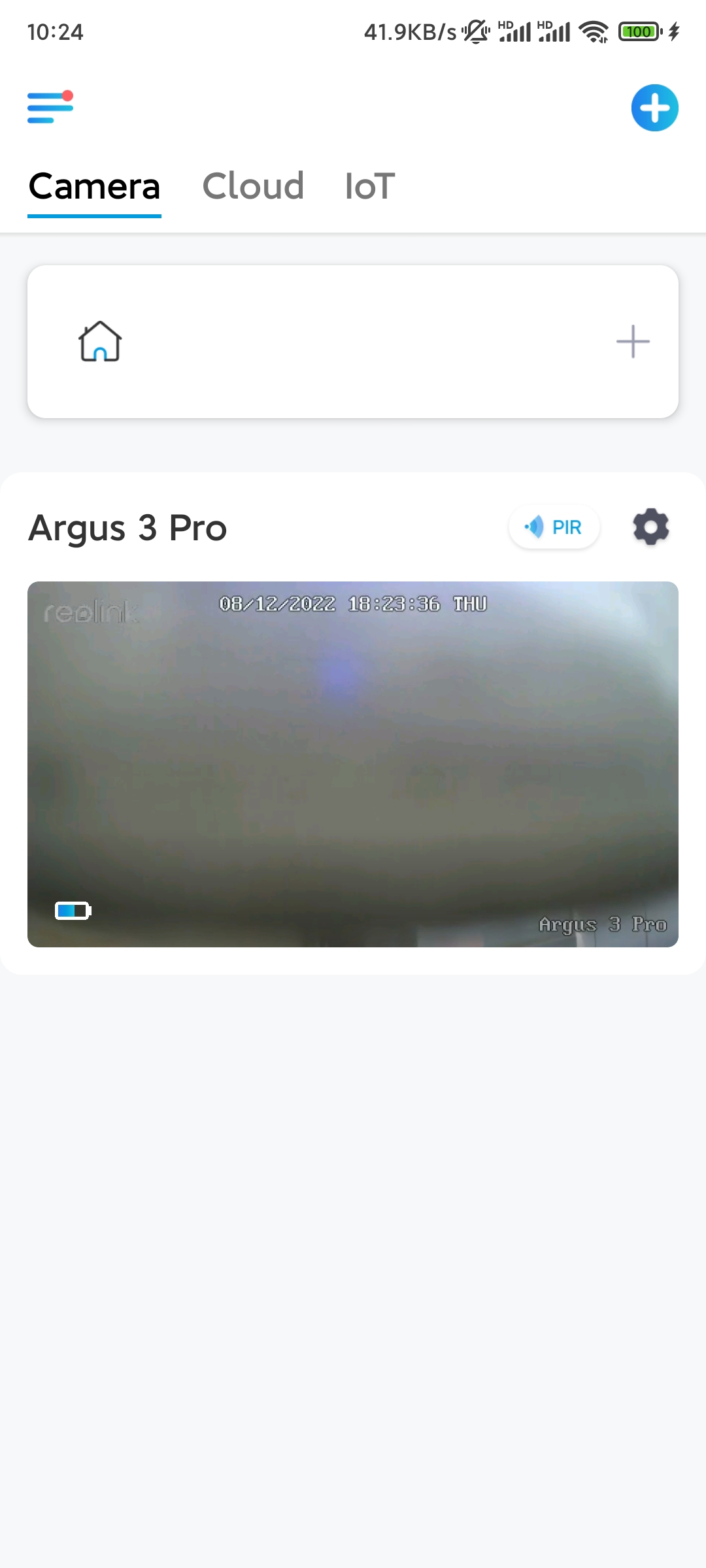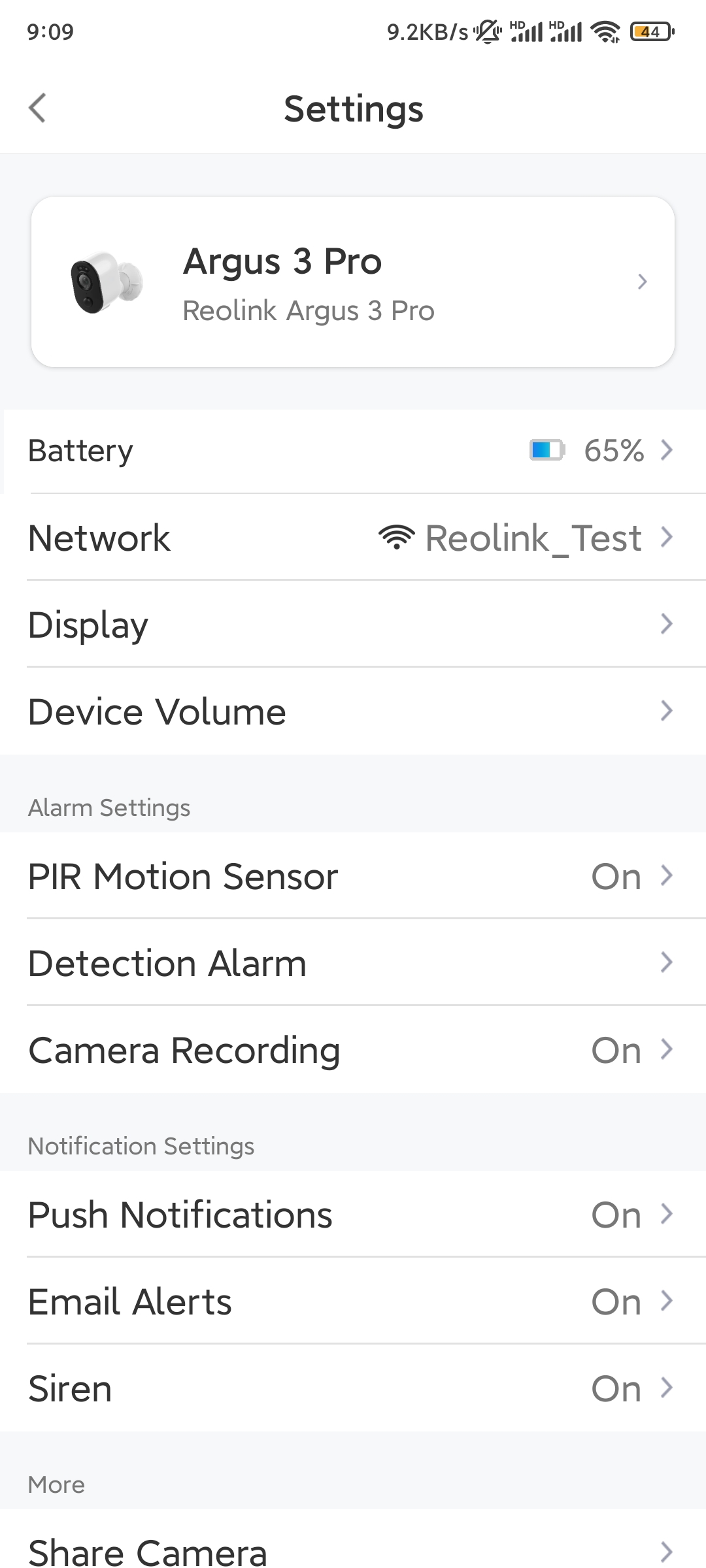 Step 2. Tap Scene. Now you may switch the scene between Indoor and Outdoor.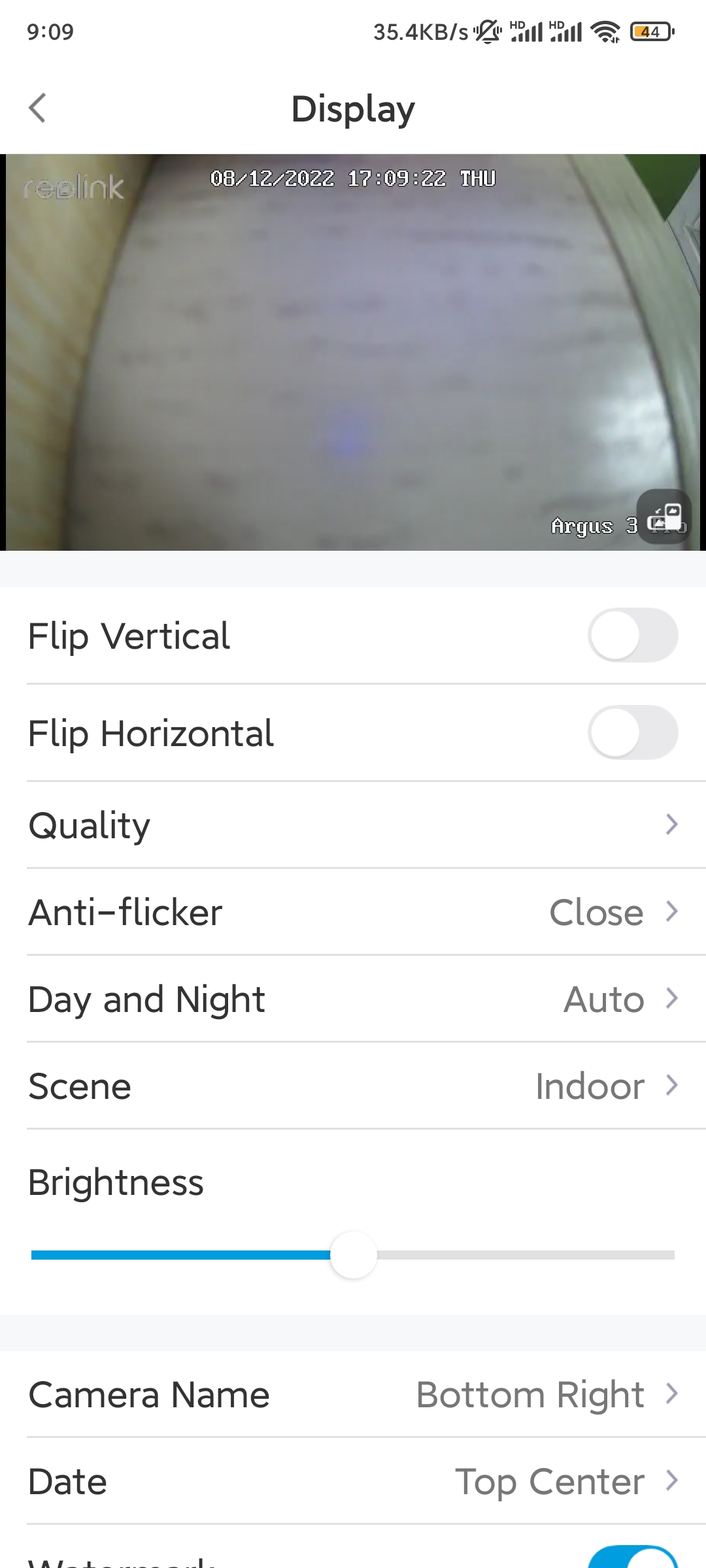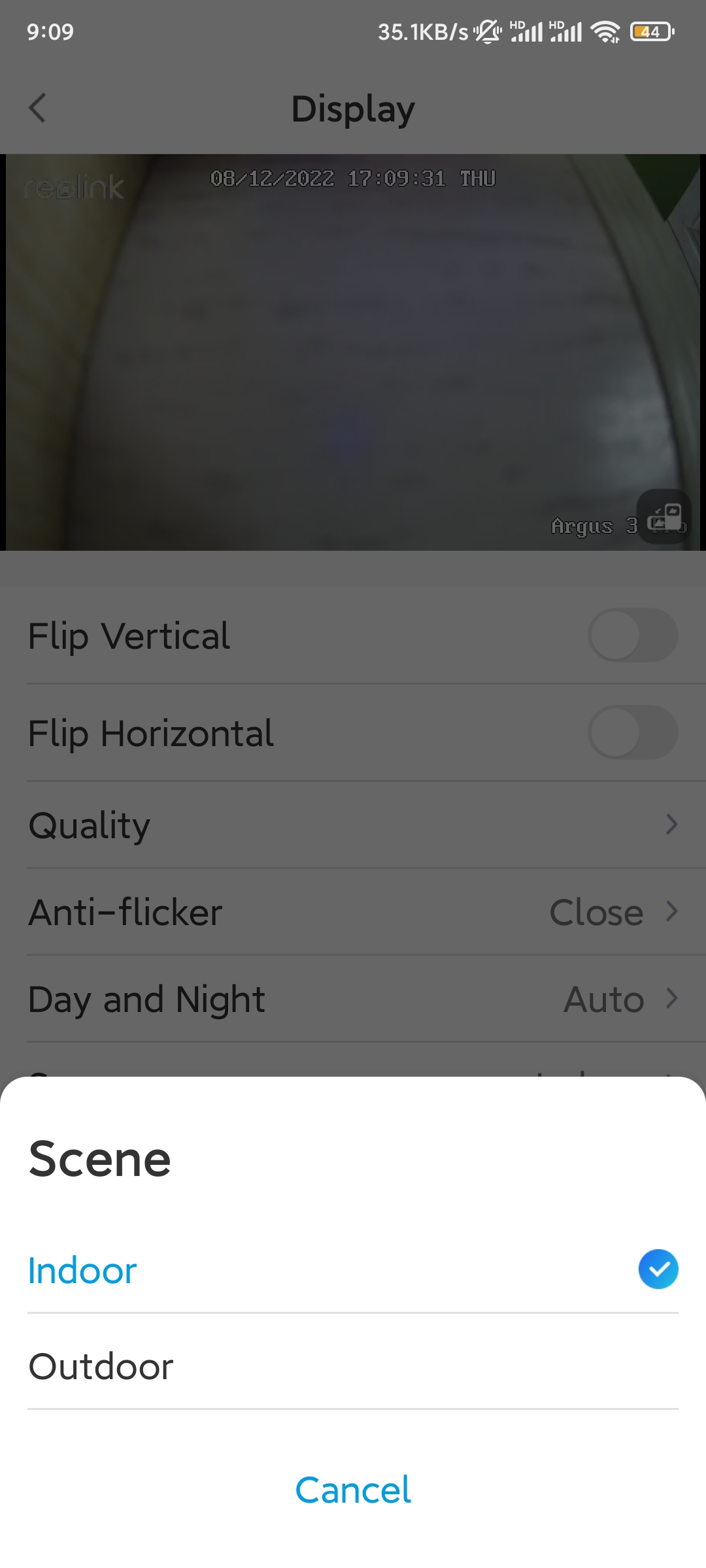 Done! Now you've successfully changed the scene.
Via Reolink Client
Step 1. Launch Reolink Client. Click the device settings gear icon at the right end of the device tab.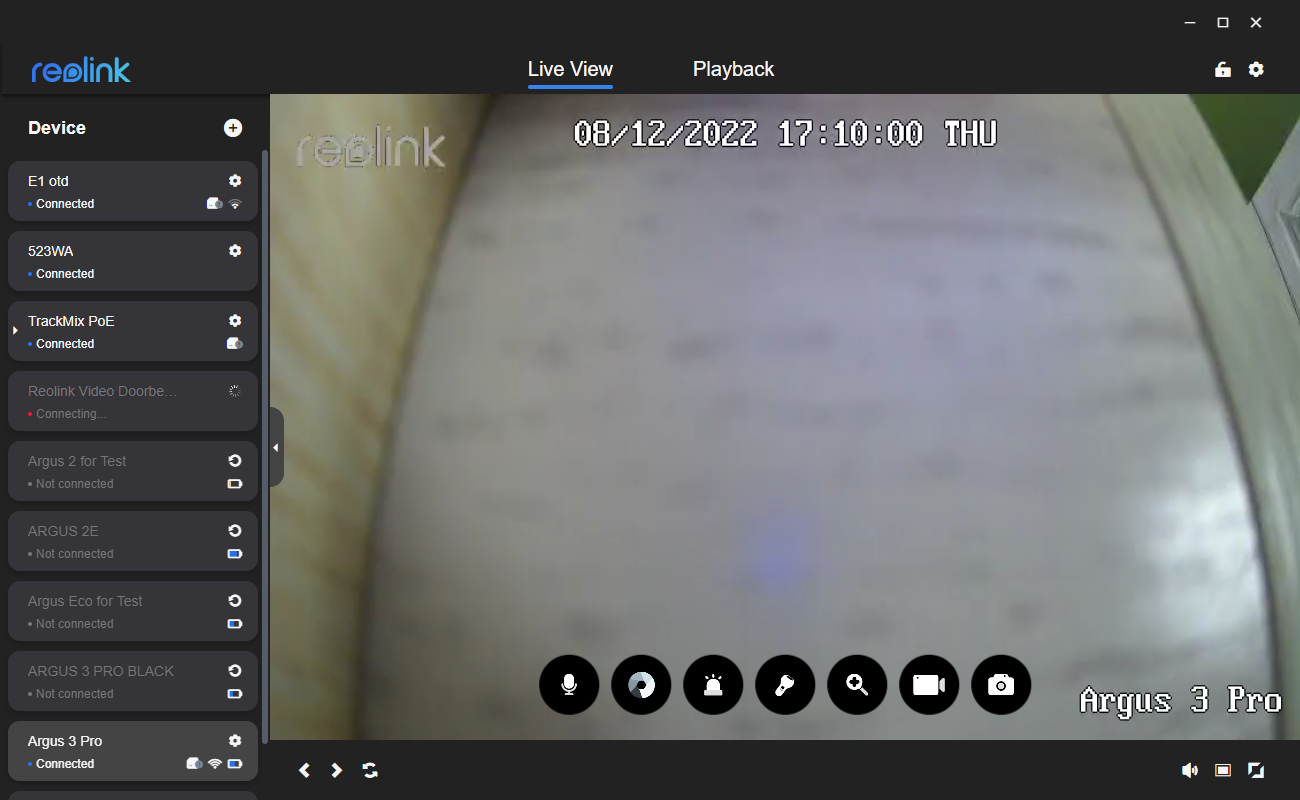 Step 2. The Display page is presented by default. Click the drag-down of Select Scene. Now you can change the scene as you want.