If you have no clue about how to install E1 Outdoor on the ceiling or on the wall, you can read this article and follow the steps.
Applies to: E1 Outdoor, E1 Outdoor PoE and E1 Outdoor Pro.
Note: For outdoor use, E1 Outdoor must be installed upside down for better waterproof performance.
Mount the Camera to the Wall
Step 1. Take down the bracket.
Use your fingertip to pull the button on the security mount downwards, at the same time use another hand to turn the bracket and take it out from the mount.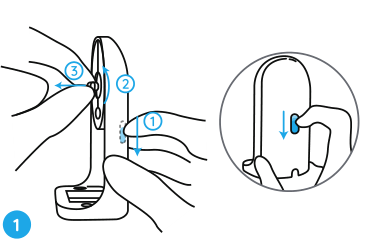 Step 2. Screw the camera to the bracket.
Align the stud on the bracket to the threaded hole on the camera, then screw the bracket clockwise to hold them tightly together.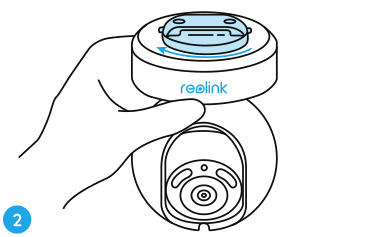 Step 3. Install the security mount.
Drill holes in accordance with the mounting template and screw the security mount to the wall.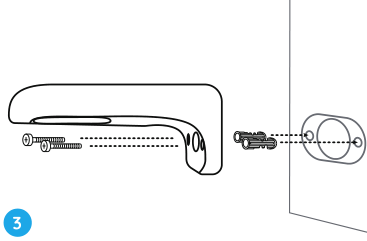 Note: Use the drywall anchors included in the package if needed.
Step 4. Fix the camera to the mount.
Align the bracket into the security mount perfectly. Then turn the base of the camera anti-clockwise, and you will hear a slight click sound which means the camera and the security mount have been correctly held together. Now you can turn the camera to determine a view angle for your camera.
Note: Release your hand after you are sure that the camera is installed securely.
Mount the Camera to the Ceiling
First, refer to Step 1 in Mount the Camera to the Wall to learn how to pull the button on the security mount and unscrew the ceiling bracket from the mount. 
Step 1. Screw the ceiling bracket onto the ceiling.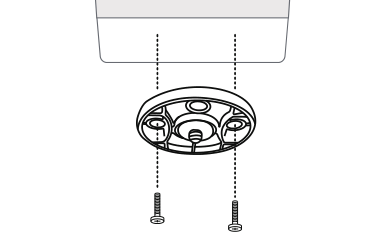 Step 2. Align the camera with the bracket and turn the camera unit clockwise to lock it in position.