If you want to connect your Reolink devices to your Reolink account, please take the below steps for a reference.
Applies to: All Reolink cameras except for the cameras in the NVR kit and add-on cameras.
Please note that you need to register a Reolink account first.
Step 1. Launch Reolink App and log in to your Reolink account.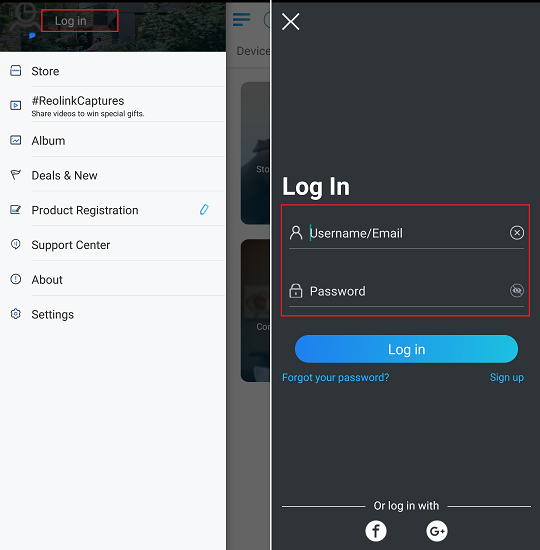 Step 2. Initially set up or add the device on the app.
Step 3. There are 3 ways to bind the camera to your Reolink account in the new version Reolink App (4.37.0.18 or newer version). Please select one of them to finish this process.