You can connect and add up to 36 cameras to RLN36, and manage all cameras on one NVR. Here is a step-by-step guide on how to connect and add cameras to RLN36.
Step 1. Connect the NVR LAN port to the router with an Ethernet cable. Then connect a mouse to the NVR USB port. 

Step 2. Use a VGA/HDMI cable to connect your NVR to a monitor.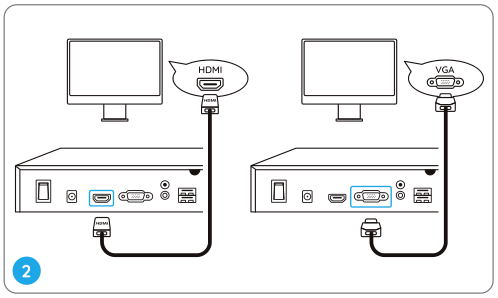 Step 3. Connect a PoE switch to the network port (the 4 ports beside the NVR LAN port) and power on the PoE switch. Then connect the camera to the PoE switch with an Ethernet cable.

Step 4. Power up the RLN36 with the power adapter and turn on the power switch.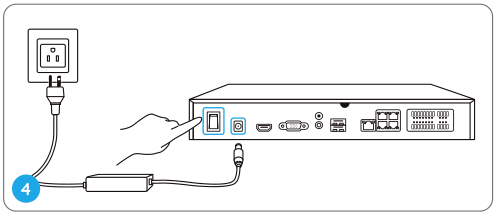 Now you have finished the steps of connecting the camera to the NVR. Check if the camera is shown on the monitor. For example, camera 1 has been connected successfully to the NVR.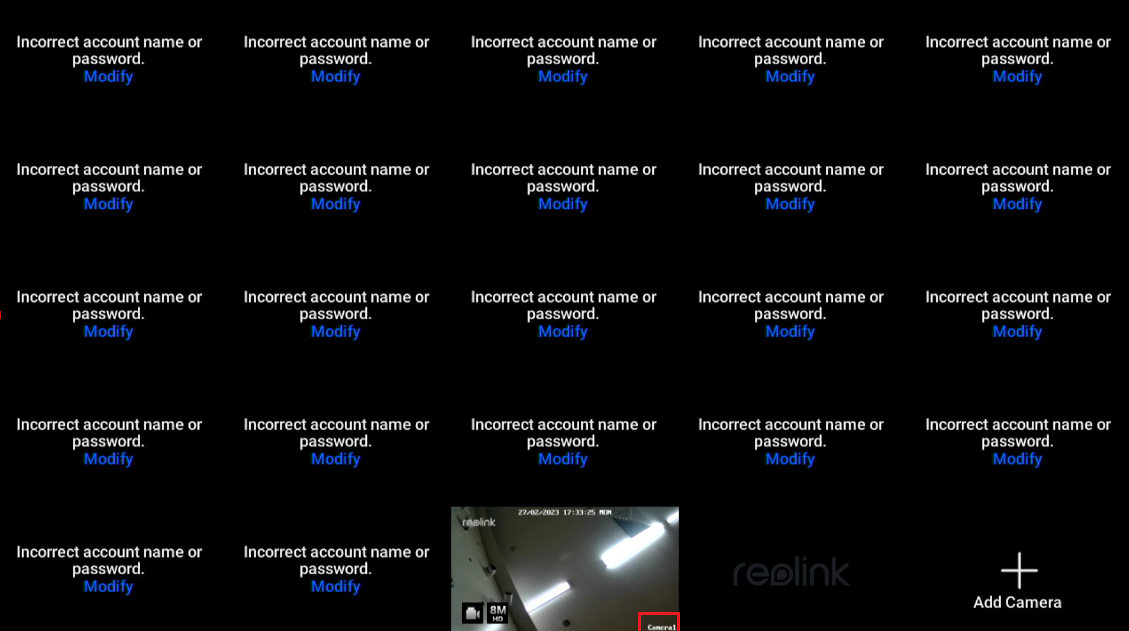 Note: If the camera has been initialized before, you will need to input the password to log in to this camera on the NVR monitor.
Step 5. If you want to add other cameras in LAN, right-click the mouse and go to Settings > Channel page and enable the Auto Add button.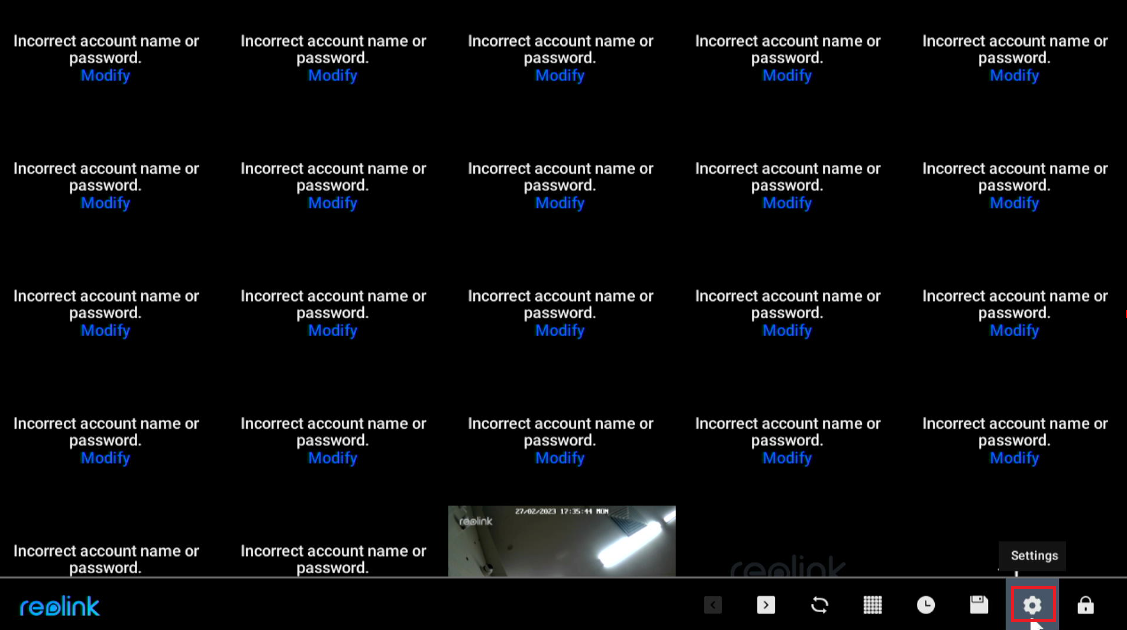 Step 6. Cameras without a password will show live images automatically on this page. If not, click Modify to input the camera's password. Then click OK to add the camera.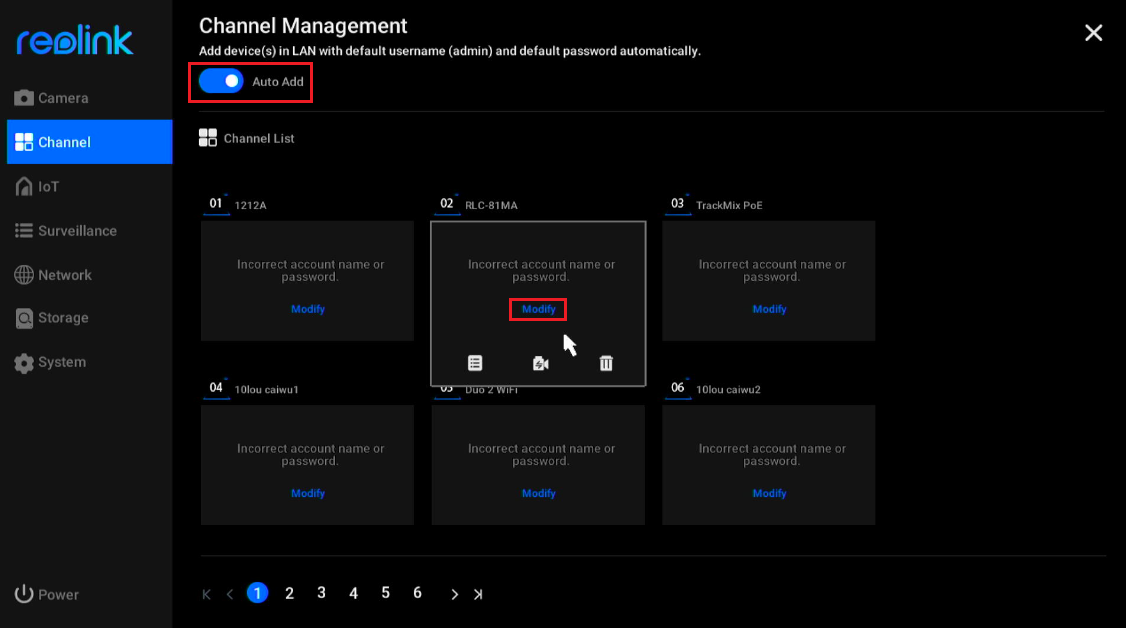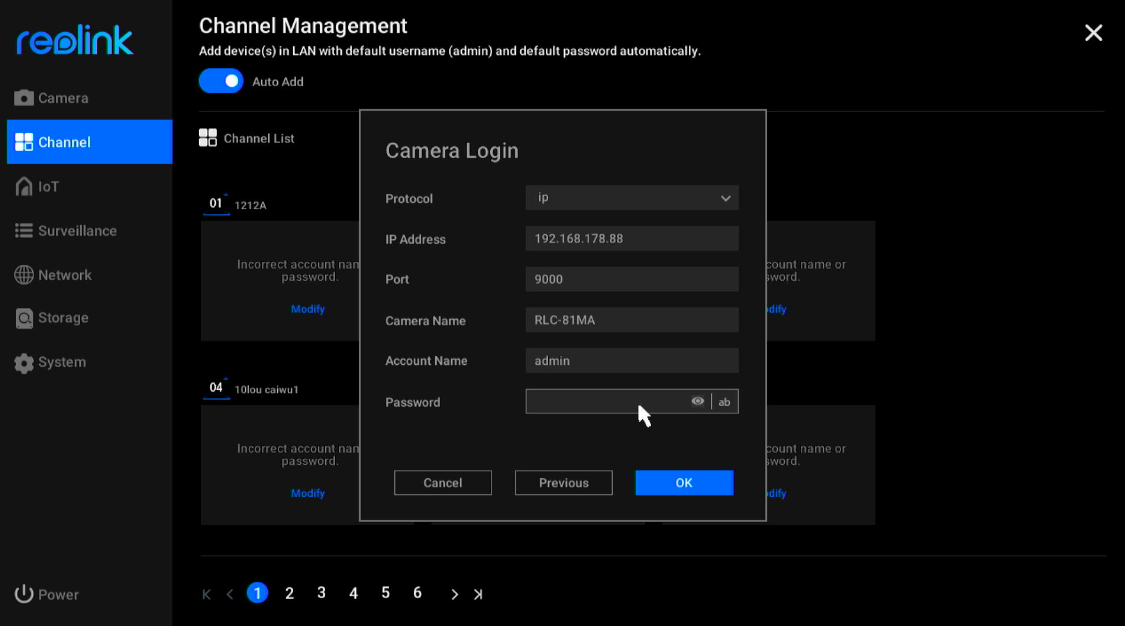 Please refer to the video below to connect and add cameras to RLN36 NVR.