If you have no idea about how to install your Reolink Doorbell cameras, please refer to the following steps.
Applies to: Video Doorbell PoE, Video Doorbell WiFi
Step 1. Prepare to Install
For Video Doorbell PoE:
Use a network cable of appropriate length. Plug one end of the network cable into the PoE port of your NVR or other PoE devices.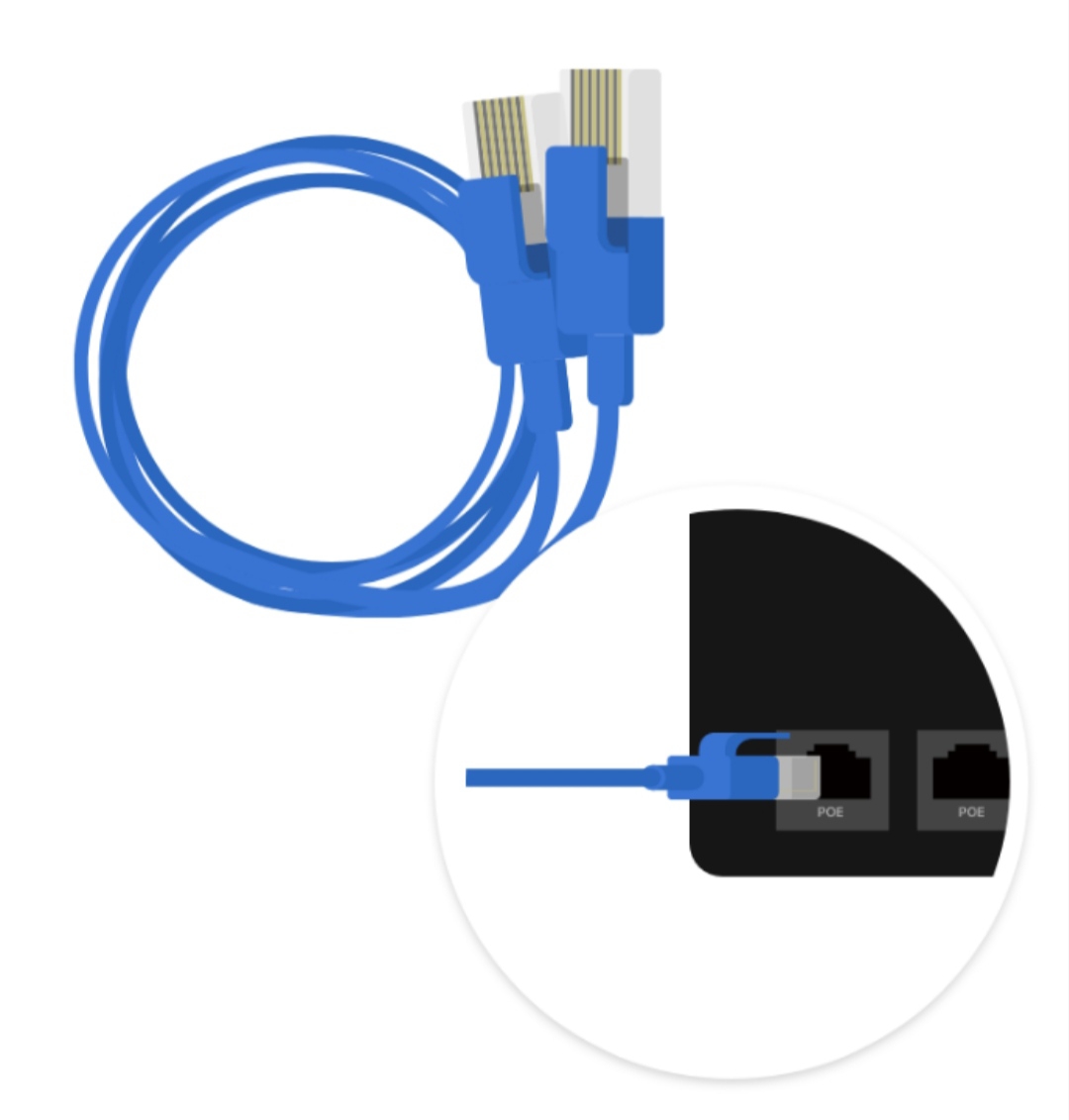 For Video Doorbell WiFi:
Put the power adapter near the door and set up the cables. Do not plug the adapter into the power socket at this point.
Note: If you use a network cable for the camera's network connection, then you also need a network cable of appropriate length as well. Attach one end of the network cable to the router.
Step 2. Find a Place for Your Doorbell
Find a proper place for your doorbell. Do not include walls in the camera view. The walls will reflect infrared light and may cause a blurry image.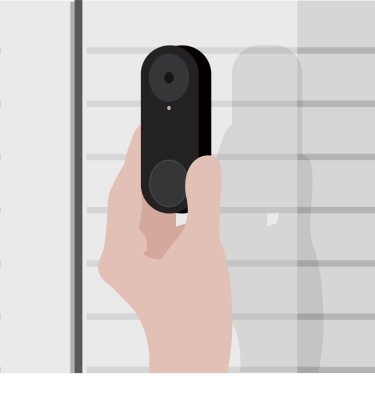 Choose a proper height for your doorbell. You are recommended to install the camera 1.2m (48'') high off the ground to get an ideal camera view.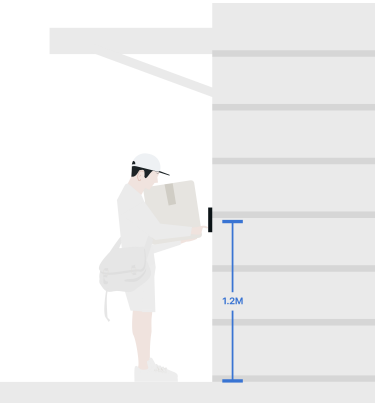 Step 3. Use the Wedge
Check the camera view to see whether the wedge should be used to adjust the field of view. Use the wedge if a person standing in front of your door is near the edge of the camera's field of view.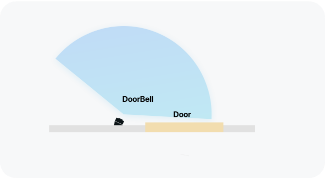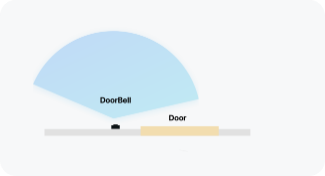 Step 4. Find the Place to Drill Holes
Put the mounting hole template on the wall and find the place to drill holes as shown. 
Note: The places of drilling differ when you use or don't use the wedge.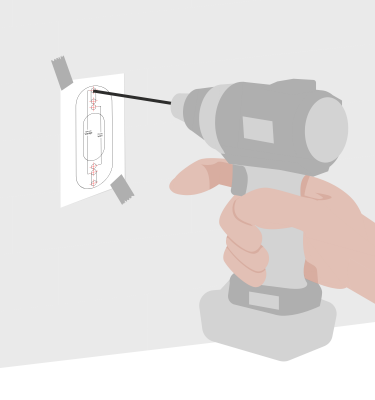 Step 5. Install the Wedge
Fix the wedge to the wall. If the wall is soft, screw the wedge to the wall directly. If the wall is hard, insert drywall anchors first. Drill a hole through the wall in the hollow part of the wedge to run the network cable.
Note: You should attach the level and smooth side of the wedge onto the wall, and screw it firmly. Leave the grooved side of the wedge facing you.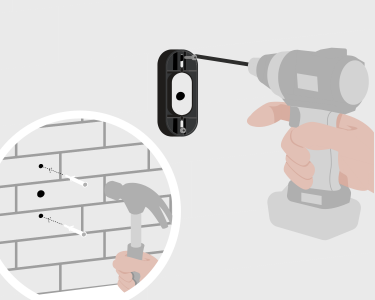 Step 6. Install the Mounting Plate
Screw the mounting plate into the wedge.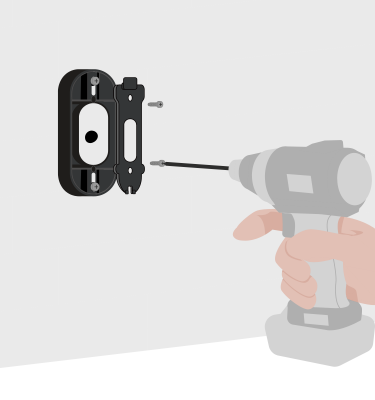 Step 7. Connect Network Cable to Video Doorbell
Run the network cable through the wall and connect it to the video doorbell.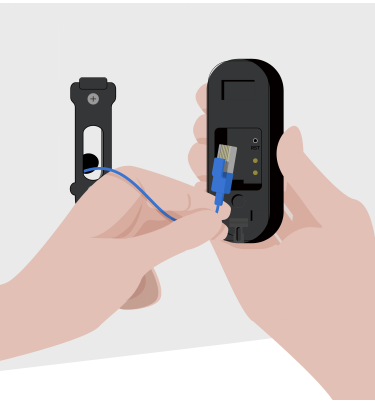 Step 8. Fix Video Doorbell to Mounting Plate
Following the two steps above to fix the video doorbell.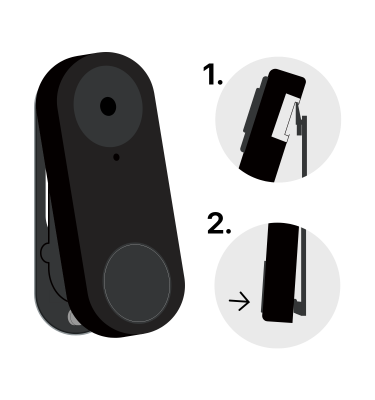 Step 9. Finish
Press the doorbell button and check whether the doorbell and chime can ring. Check the live view on your phone.